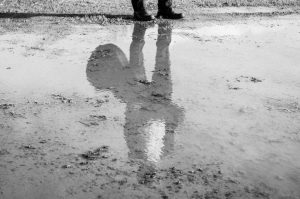 Today at 11am I happened to be in Waitrose when the speaker announced a 2 minute silence.
It was eerie but strangely moving to see everyone, all ages, stop and lower their heads. Even the electronic tills seemed to stop their whirring and there were no screaming children to disturb the reverence. I always remember my Dad on this day, who fought in the 'Forgotten' 14th Army in Burma and then signed on again for Korea – as if one war wasn't enough! Like many ex soldiers he rarely mentioned the war but towards the end of his life we had all his medals restored and he sported them proudly in the slow march to the town memorial. He still rarely spoke about it, I don't know if it was fear or shame or memories too dark and horrific to be recalled, but at the end it was as if he was finally at peace with what he'd done and he was able almost to be proud that he was a soldier.
I'm posting this, my favourite version of this song, for him and Harry and all of them with love and thanks, and also for the beautiful poet Leonard Cohen who showed me there could be honour, nobility and deep love in the saddest of songs.
Thank you.
Love Reg x