Reg at Settle MayFest For Ukraine
May 21, 2022 @ 8:00 am

-

May 22, 2022 @ 11:00 pm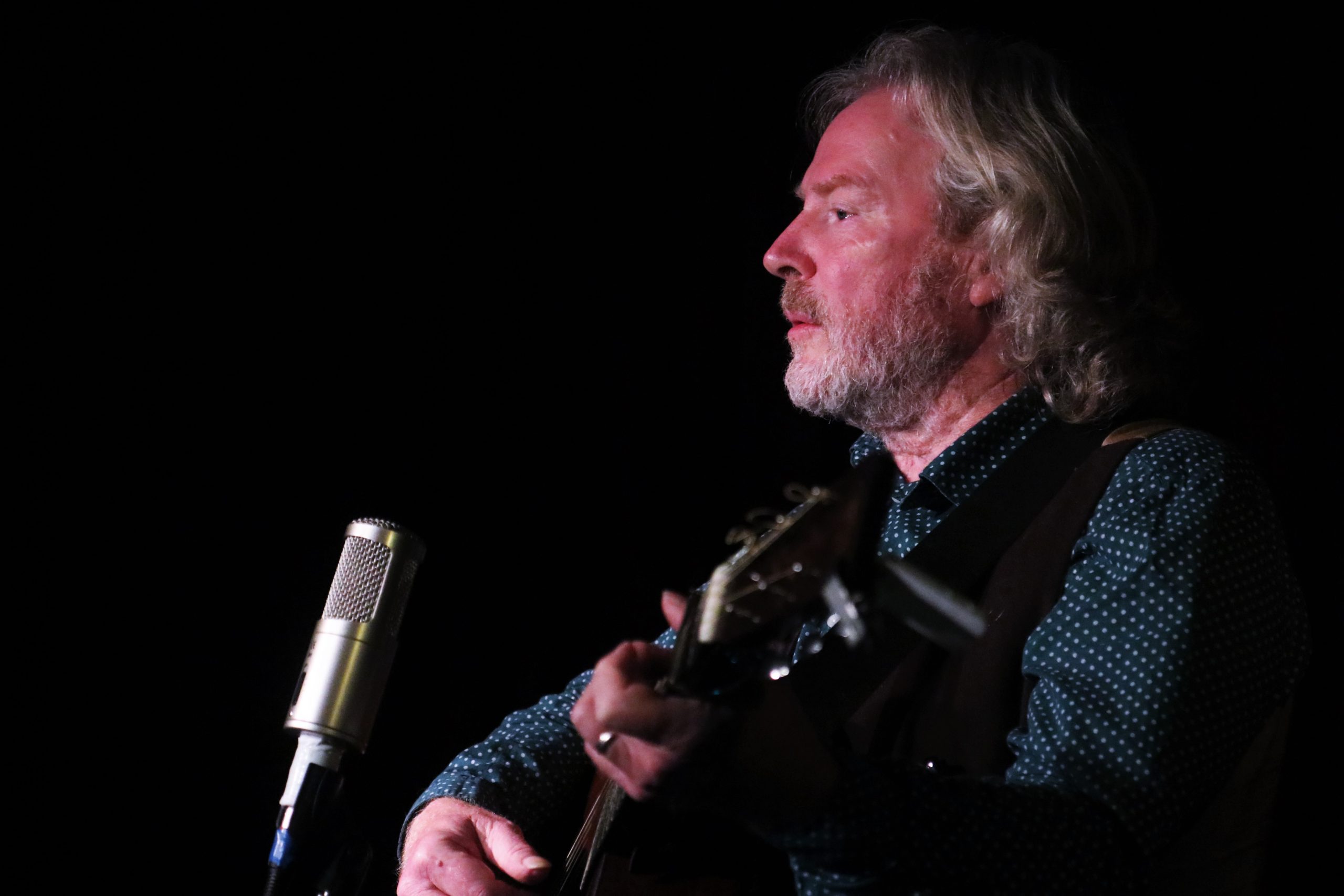 Reg Meuross is doing a solo set on Saturday night and previewing his song cycle about Woody Guthrie's life on Sunday afternoon.
Mike Harding says
"After last September's really successful Behind The Fridge Festival at the Rugby Club, it seemed sensible to have another knees-up in the summer – round about the end of May when there would be no Rugby fixtures, where we could use the junior pitch for tents and the hard standing for camper vans, where the Rugby Club could benefit financially, and where musos and audiences could come together for a 'reet good doo'.
Soon after I started organising the event, it became obvious that it would be great if we could use it to raise funds for the Ukraine. Nobody wanted the war, least of all the people of that country. I don't need to tell you how I feel personally, having had a father killed serving in the RAF and a step-father who served in a Polish tank regiment. I know what war does to people only too well.
We have a fair amount of money left over from last year's bucket collections and that will go some way towards covering the expenses of this year's Mayfest For Ukraine – but not all the way. I'm still going to keep it a free festival but am hoping that donations, bucket collections and camping and caravan fees will help top up the funds.
The programme of events appears above. Meanwhile, if you want to bring your camper van there are 24 spaces and if you want to pitch a tent on the rugby field you can do that now – no barbecues or open fires, of course. I reckon we can get about 40 tents on site.
There will be 2 portaloos and chemical toilet emptying tanks. Charges are £15 per night for vans and caravans, and £10 per night for camping. We'll be onsite from noon on Friday to get you sorted.
If you can't come (or even if you're coming), and want to make a donation, however small, please do it using the donate button below. We're hoping to raise as much as we can in the days leading up to the Mayfest as well as at the festival itself.
We do have a lot of expenses – portaloos, payments to the club, artists fees etc. so, as the nun said when she piddled in the Atlantic – 'Every little helps'"