Reg Meuross at Bridport Folk Festival
July 26, 2019

-

July 28, 2019
Festival patron  Reg Meuross returns to Bridport Folk Festival with new album 12 Silk Handkerchiefs and characters from his 12 other superb albums.  He will open the 2019 Festival on Friday night with Julie Felix at Bridport Arts Centre, and is also running a songwriting workshop on Sunday 28 July at 2pm in the Town Hall. More info HERE.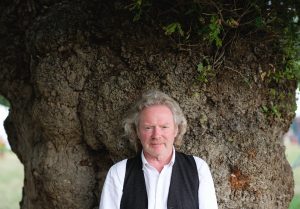 Described by Mark Radcliffe as a "brilliant singer-songwriter and true troubadour with a social conscience", it's not all protest; as well as story songs which bring characters from history to life and comment on life around him Reg also writes and sings some of the most heart-aching love songs ever written, performed with depth and spellbinding delivery. "There's something special about the way he writes and delivers a song" said Townes Van Zandt.
Reg has that rare gift of being able to touch people through his songs and performance, on a really human level, his words and music painting pictures that remain with the listener long after the song has been sung, accompanying himself masterfully on guitar and captivating audiences with his beautiful tenor voice.
"When you have 2000 people singing along, you're doing something right." Great British Folk Festival
"One of the most talented storytellers of our generation" Pennyblack Music
"Powerful and moving songwriting" Martin Chilton, The Telegraph
"A mighty songwriter and an equally fine singer" Martin Carthy