Reg Meuross at Liverpool Philharmonic – Music Room
April 27, 2019 @ 8:00 pm

-

11:00 pm

£14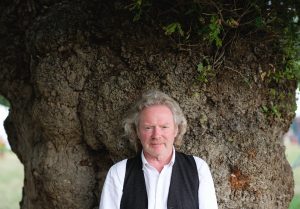 Singer, songwriter and storyteller Reg Meuross uses words and music to paint pictures that remain with the listener long after the song has been sung.
Described as 'a brilliant singer-songwriter with a social conscience' by Mark Radcliffe on BBC Radio 2 Folk Show, Reg's catalogue brings characters from history to life, songs of protest and some of the most heart aching love songs ever written, performed with depth and spellbinding delivery.
In this stunning solo show, the master storyteller in song presents two powerful song cycles, each centred around a prominent political activist.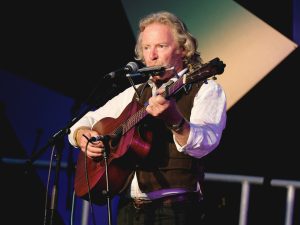 The first song cycle is centred around Woody Guthrie's song 'Deportees', which called for the 28 Mexicans who were killed in the tragic Los Gatos air crash of 1948 to be remembered as individuals, not as '28 Deportees'.
The second song cycle, entitled '12 Silk Handkerchiefs', celebrates the strength and selfless perseverance of Big Lil' Bilocca and her fight for greater safety on Hull's fishing trawlers after the triple disaster of 1968. These are songs that capture the spirit of protest and are also full of compassion and insight into the human condition.
Powerful and moving songwriting
…echoes of early Dylan, Tom Paxton and Leonard Cohen