Reg Meuross @ Beardy Folk Festival
June 18, 2022
various ticket options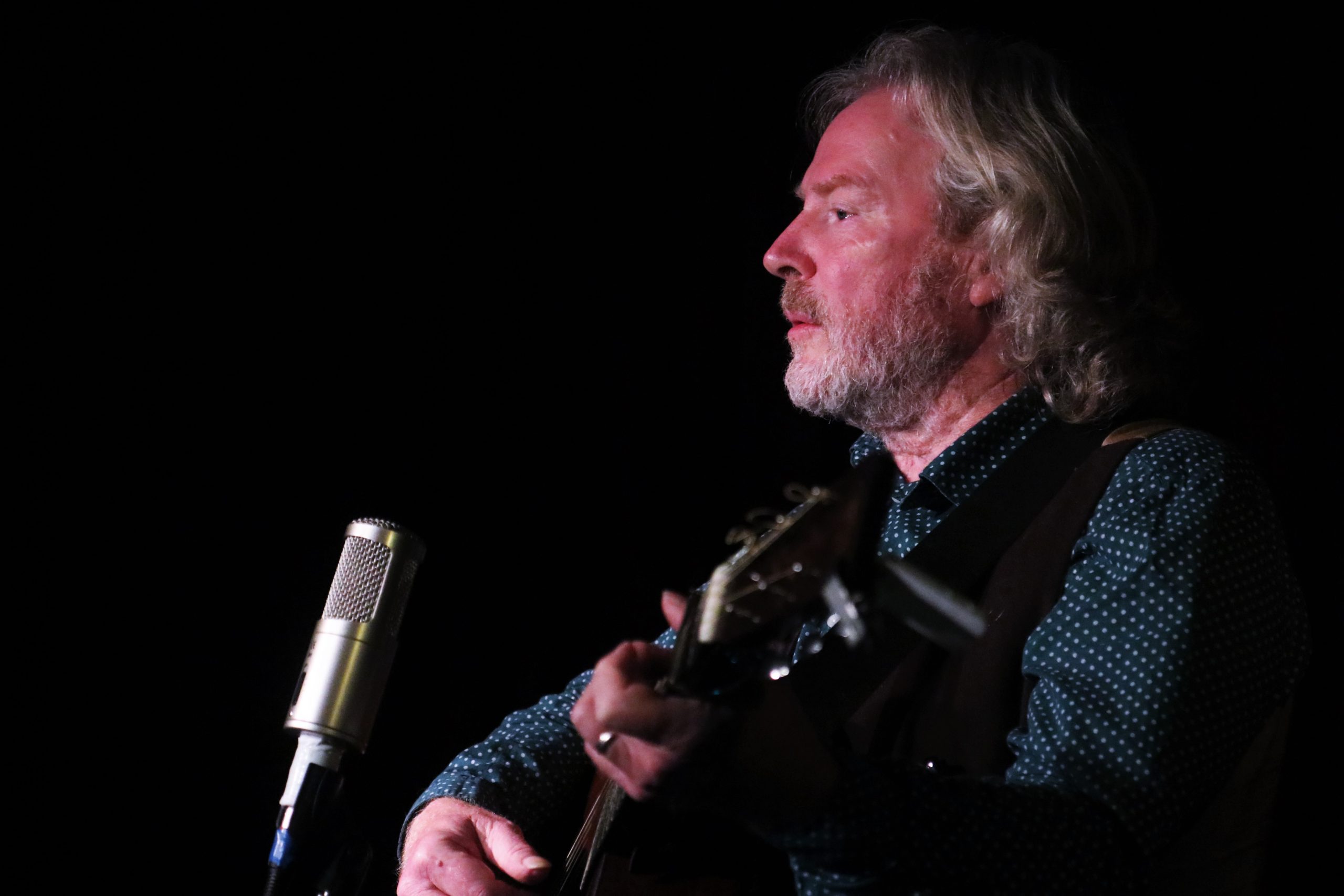 Reg Meuross will perform solo at Beardy Folk Festival on Saturday the 18th of June (and with Harbottle & Jonas the day before).
Beardy Folk Festival is a carefully crafted, Midsummer music festival boasting a brilliant line up of folk, roots & acoustic music, plus a mix of Americana, bluegrass, country & world inspired music. All set in the private grounds & secret walled garden of the Hopton Court Estate in South Shropshire.
There's world class music on two impressive outdoor stages,artisan street food & bars, a trade village, workshops, talks, storytelling & children's entertainment including circus workshops & woodland craft activities.
There's also up to four nights camping & glamping available with incredible views.
The breadth and depth of Reg Meuross's material is unparalleled in contemporary folk: songs about forgotten heroes, famous names, folk legends, the climate emergency, tales from the kitchen sink and news from the world stage; if something needs to be sung about then Reg Meuross has a song for it.
Masterfully accompanying himself on his  '44 Martin six-string guitar, harmonica, tenor guitar, banjo and dulcimer and captivating audiences with his beautiful tenor voice, witnessing a Reg Meuross performance is to experience a journey into the heart, soul and songs of one of England's finest writers.
Reg is currently touring with latest album RAW, along with other songs of history, protest, love, loss, and legend from 13 previous releases and some brand new songs from two forthcoming song cycles: Fire & Dust (songs about Woody Guthrie, the man and his life) and Stolen From God (about England's involvement in the slave trade.)
Meuross has the gift of being able to touch people through his songs and performance, painting pictures that remain with the listener long after the song has been sung.
"…assured a place in the pantheon of great folk songwriters." David Kidman, The Living Tradition
"Classic, with echoes of early Dylan, Tom Paxton and Leonard Cohen" The Guardian
Beardy Folk Festival June 2022 | Home Page | Folk Music Festival |
Reg Meuross | singer-songwriter, storyteller
Time TBC