Reg Meuross and Philip Rambow – live at String Theory Hawick
June 3, 2019 @ 7:30 pm

-

11:00 pm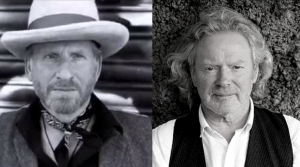 Reg Meuross and Philip Rambow share the bill at String Theory, Hawick String Theory Hawick for an unmissable double header of extraordinary songwriting and music.
Heart Of Hawick, Tower Mll, Kirkstile TD9 0AE Doors 7pm. Pay by donation on the night (get there early for a good spot).
Somerset singer-songwriter Reg Meuross on tour with new album 12 Silk Handkerchiefs and characters from his 12 other superb albums.
Described by Mark Radcliffe as a "brilliant singer-songwriter and true troubadour with a social conscience", it's not all protest; as well as story songs which bring characters from history to life and comment on life around him Reg Meuross also writes and sings some of the most heart-aching love songs ever written, performed with depth and spellbinding delivery. "There's something special about the way he writes and delivers a song" said Townes Van Zandt.
REG MEUROSS
Reg has that rare gift of being able to touch people through his songs and performance, on a really human level, his words and music painting pictures that remain with the listener long after the song has been sung, accompanying himself masterfully on guitar and captivating audiences with his beautiful tenor voice.
"When you have 2000 people singing along, you're doing something right." Great British Folk Festival
"One of the most talented storytellers of our generation" Pennyblack Music
"Powerful and moving songwriting" Martin Chilton, The Telegraph
"A mighty songwriter and an equally fine singer" Martin Carthy
There was a time, through most of the 1970s, when Philip Rambow was the Man Most Likely To, in a variety of guises. Originally from Montreal Canada, singer-songwriter Philip Rambow has spent a lifetime writing and performing his own take on classic folk/rock themes.
With his band the Winkies, he perfected the notion of Glam themed pub rock, influencing The Clash, among others. He both toured and recorded with Brian Eno – during that brief period when Mr E seriously looked like arm-wrestling Bryan Ferry for pop glory. A John Peel session, a bootleg, and a glorious single catch the collaboration in full fiery flow, and you should go off and listen to all of them now. From the Winkies, Rambow made it over to New York, to become part of that generation spearheading the Max's Kansas City scene into the era of punk and new wave… his 'Night Out' is included on the club's live album; back in the UK, he teamed up with Mick Ronson for live shows and sessions, and when Ronson and Hunter cut the first Ellen Foley album, Rambow's writing was among the highlights, earning him Gold and Platinum discs.
Two solo albums at the end of the 70s should have propelled him to several shades of stardom; writing with Kirsty MacColl, he created the classic 'There's A Guy Works Down The Chip Shop Swears He's Elvis'. And here comes the answer, Rambow's first solo album since 1981's Jungle Law, and Did You Miss Him? Yeah! As a writer, Rambow always was peerless. Early sightings of both Graham Parker and Elvis Costello prompted sharp-eared listeners to compare their songs with his, and though fame and familiarity probably flipped that equation a lot sooner than they should have, still there's a flourish to the best of Rambow that bears easy comparison to the rest of their work. File this alongside Parker and the Rumour's recent reunion, and you can feel the common ground shift ineffably in Rambow's favor.