Songwriting Retreat at Halsway Manor Songs of Protest, Songs of Life: Telling Stories Through Song
August 4, 2017 @ 4:00 pm

-

August 6, 2017 @ 4:00 pm
BOOK HERE
A weekend songwriting workshop with Reg Meuross & Jess Morgan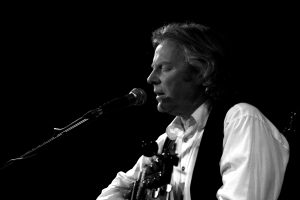 "There's a subtleness to his approach that means what he says sinks in much better than were he to appear to be lecturing a class. Before you know it, you've got a notebook and head full of ideas for your songwriting that would have seemed fanciful that same morning." Previous workshop participant
In this weekend workshop in the glorious surroundings of Halsway Manor, Reg and Jess guide you in the art of telling your stories through song, with a particular focus on protest, whether your stories are true, fictional, love stories, political, anecdotal or observational. Reg will demonstrate techniques and tips and use a combination of  demonstration, Q&A sessions and songwriting exercises. There will be time for him to listen to and critique the songs you have already written and songs that you will write over the weekend.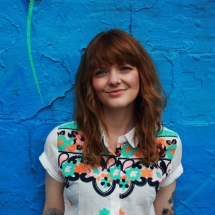 Reg & Jess will be performing an early evening concert on Sunday at 7pm (tickets £10 / £ 4 full-time students); course participants can book supper and/or B&B if they wish to stay. FULL INFO HERE
Who's it For?
Songwriters of all levels are very welcome and will be catered for.
"The best song is the song that speaks straight from the heart. Write what you know…speak with your own voice and then people will hear what you have to say. Songwriting is not about being great or better than anyone else or working to a formula or following rules. It is about personal expression, speaking the truth in a way that people can hear you. I can offer you tools to help you dig deep and ways of unlocking words and inspiration." Reg
The Team
Reg Meuross' reputation as a Master Storyteller has been well earned. From gigging in village halls and folk clubs to playing the Royal Albert Hall and huge festival stages in the UK and abroad, Reg consistently entrances his audiences with songs of life, love and injustice, soulfully delivered with melodic tenor vocals and exemplary guitar playing.
Reg has given lectures and presentations on songwriting, and has run workshops and courses in the following places: Durham University; La Grande Gennerie, Francel; festivals including Shrewsbury, Beverley, Trowbridge, Ely, Southwell, Weymouth, Towersey, Wath and Wombwell; London Song Company reatreats and masterclasses; several English schools (ages 9-16); West Coast Songwriters in California; Kerrville Folk Festival Texas, and Uncle Calvins Coffee House Series in Texas.
"I went home with renewed enthusiasm for the art/craft of songwriting, and with more direction and focus, I hope, to what I'm doing." Participant
Reg will be assisted by singer songwriter and 'cerebral storyteller' Jess Morgan who has just released her 4th album Edison Gloriette. '(Edison Gloriette) demonstrates her poetic articulacy and expert melodic ability' – Country Music People.  'A really lovely voice singing and song-writing' Ricky Ross, BBC Scotland.