FULLY BOOKED – Imagine This – Songwriting Retreat with Reg Meuross at Halsway Manor, Somerset
October 26, 2018 @ 4:00 pm

-

October 28, 2018 @ 4:00 pm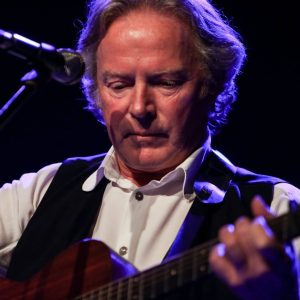 Sorry this is now FULLY BOOKED. A weekend songwriting retreat with Reg Meuross and his team with a particular focus on opening up your imagination in new ways.
Pennyblack Music: "Calling Meuross a singer-songwriter really doesn't do the man justice. Meuross doesn't write lines of lyrics. He writes short stories then sets them to some of the most captivating melodies you'll ever hear."
Pete Townshend: "Reg's composing and performing is not bound or influenced by trends or fashion or the need to make a display. Reg will be a good man to listen to when the time comes to look at developing your own way to be your own singer-songwriter."
During this weekend songwriting retreat in the glorious house and surroundings of Halsway Manor in Somerset, singer-songwriter Reg Meuross and his team will guide and support you in the art of expressing yourself through writing songs and music, with a particular focus on opening up your imagination in new ways and combining this with what you know from your memories, with what's in your heart and with what you experience around you; how a chance meeting, a face in the crowd, a news article or an odd phrase overheard, or just the sheer beauty and power of words can be the impulse for an act of imagination that becomes a song.
"Reg, you really opened my eyes to different ways of writing songs"
"I love the way you showed us how to paint pictures with words"
Few lyricists write with such imagination. Reg's songs are rich with extraordinary characters and scenarios, laced with socio-political commentary, romance, and deep human understanding. Reg explains: "Songwriting is not about being great or better than anyone else or working to a formula or following rules. It is about personal expression, speaking your truth in a way that people can hear you. I can offer you tools to help you dig deep and ways of unlocking words and inspiration."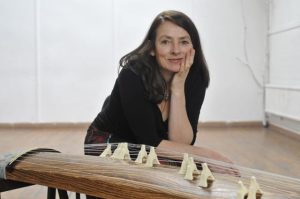 Joining the team this year is Melissa Holding, a performing musician, composer and teacher specialising in the Japanese koto.  She has written music for dance, theatre and silent film, facilitated workshops with children and adults and has performed and recorded with many bands and ensembles.  Her work draws on different traditions including folk, classical and improvisation. Reg saw an opportunity here to involve Melissa in freeing up your songwriting by encouraging you to step out from behind the safety of your guitar (or other instrument) and those 'same old' chord patterns, and to experiment with expanding your mind and your writing in new and exciting directions in a well held, safe space.
Melissa will be guiding you while you explore ways of creating melodies through improvising and experimenting with different scales. Her workshop will also look at alternative ways of accompanying yourself and playing with texture and harmony.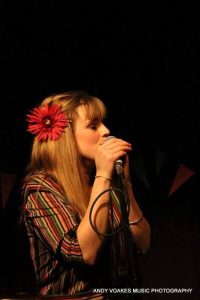 The weekend, which is suitable for songwriters of all genres and levels of experience, consists of workshops and songwriting exercises with plenty of space to walk, think and write as well as two relaxed evening sessions in the bar where everyone gets a chance to share songs, folk club style. Katie Whitehouse, Reg's manager and a musician herself and singer-songwriter Jessi Norgard will be assisting Reg all weekend and ensuring you know where to be and when throughout the retreat.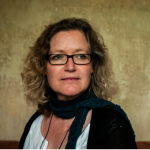 There will be an opportunity to meet in
small groups with Reg and the team to get feedback on songs you have written, and with Katie for tips on finding your own unique path in today's music world.
The weekend will end with an beautiful early evening Sunday concert, headlined by Reg and opened by Jessi Norgard and special guest Melissa Holding.
Reg has given lectures and presentations on songwriting, and has run workshops and courses in the following places: Durham University; La Grande Gennerie, Francel; festivals including Shrewsbury, Beverley, Trowbridge, Ely, Southwell, Weymouth, Towersey, Wath and Wombwell; London Song Company reatreats and masterclasses; several English schools (ages 9-16); West Coast Songwriters in California; Kerrville Folk Festival Texas, and Uncle Calvins Coffee House Series in Texas.
www.regmeuross.com
Comments from past workshops:
"Reg you have so inspired me!"
"I love the way you showed us how to paint pictures with words"
"You really opened my eyes to different ways of writing songs"
"There's a subtleness to his approach that means what he says sinks in much better than were he to appear to be lecturing a class. Before you know it, you've got a notebook and head full of ideas for your songwriting that would have seemed fanciful that same morning."
"I went home with renewed enthusiasm for the art/craft of songwriting, and with more direction and focus, I hope, to what I'm doing."
Weekend participants can stay on for a light supper and gig for an extra £20 per person, or light supper, concert, B&B for £45.
Full board per person (tuition, activities, tutor's gig, all meals & accommodation):
£232 – single ensuite room
£206 – sharing an ensuite room
£206 – single non-ensuite room
£160 – sharing non-ensuite room
Camping per person (tuition, activities, tutor's gig, all meals): £149
Non Resident (tuition, activities, tutor's gig, all meals except breakfast): £139
EXTRAS:
Sunday Supper & Concert: £20
Sunday Supper, Concert, B&B: £45
DETAILS AND BOOKING HERE
A glimpse across a crowded cafe of two rock 'n roll legend lookalikes becomes a song about Phil Ochs & Elvis eating lunch in Morrison's Cafe.