FROM A DISTANCE – an online Songwriting Retreat with Reg Meuross & Findlay Napier
February 2, 2021 @ 10:00 am

-

February 4, 2021 @ 8:00 pm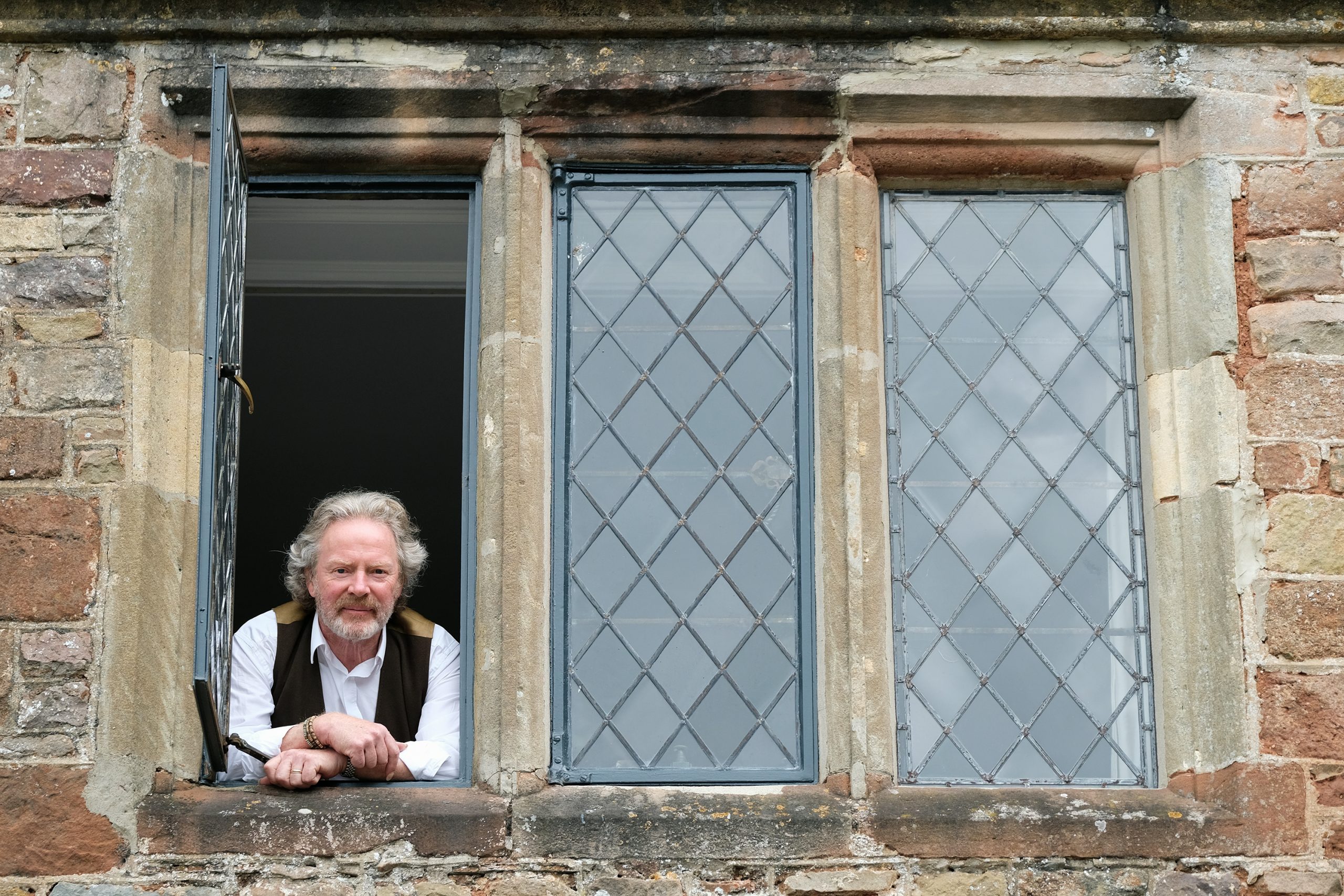 A three day online songwriting retreat, carefully crafted and led by two of England and Scotland's finest singer-songwriters, Reg Meuross and Findlay Napier.
Reg and Findlay met for the first time at the Celtic Connections' late night festival sessions in January 2020. Three months on they performed together at a very special double-billed evening of storytelling in song, presented online by Oxford Music & Folk at Oxford Folk Weekend. It was such a great night, the seeds were sown for these two to work together again.
This retreat is a wonderful opportunity for songwriters of all levels to forget about the rest of the world and just write songs, talk about songwriting and hang out (from a distance, but definitely together) with like-minded people for three days.
'From A Distance' includes our usual mix of workshops, exercises and inspiration, the difference is, you join us on Zoom from your own home. We'll send you a clear timetable in advance, so you can plan out your songwriting time, between the guided zoom workshop sessions and sharing sessions.
Songwriters of all levels are welcome. You will be well-supported by Reg and Findlay, assisted by Katie Whitehouse.
The programme includes group and individual tasks to stretch and challenge, opportunities to share work, a chance to play songs to Reg and Findlay for feedback (song clinics), plenty of writing time, Q&A sessions and a live gig with a very special guest..
The retreat runs on Zoom from 10am Tuesday 2nd Feb to 8pm Thursday 4th Feb 2021
Price £280 Limited spaces
"Now I know I can do it!"
"I now have the confidence and the motivation to get on with it."
"This was the kick start I needed to put my ideas into something concrete."
"I've learnt not to complicate things in the early stages of songwriting, and to just write! Thank you for the encouragement and confidence."
REG MEUROSS
Reg Meuross' reputation as a master storyteller in song has been well earned. From gigging in village halls and folk clubs to playing the Royal Albert Hall and huge festival stages in the UK and abroad, Reg consistently entrances his audiences with songs of life, love and injustice, soulfully delivered with melodic tenor vocals and exemplary guitar playing. He has given lectures and presentations, and mentored students on songwriting at Durham, Bath and Bournmouth Universities. at festivals including Shrewsbury, Beverley, Trowbridge, Ely, Southwell, Weymouth, Towersey; and overseas at West Coast Songwriters in California, Kerrville Folk Festival Texas, and Uncle Calvins Coffee House Series in Texas.
The breadth and depth of Somerset singer-songwriter Reg Meuross's material is unparalleled in contemporary folk: songs about forgotten heroes, famous names, folk legends, the climate emergency, tales from the kitchen sink and news from the world stage; if something needs to be sung about then Reg Meuross has a song for it.
"…assured a place in the pantheon of great folk songwriters." David Kidman, The Living Tradition
"Classic, with echoes of early Dylan, Tom Paxton and Leonard Cohen" The Guardian
"The remarkable singer-songwriter that is Reg Meuross" Sean Rafferty, BBC Radio 3
FINDLAY NAPIER
The first solo act to be nominated for Live Act of the Year at the Scot's Trad. Music Awards Findlay Napier is one of Scotland's finest singer songwriters. Described as Micheal Marra meets Elvis Costello, a Caledonian Loudon Wainwright III or a Scottish James Taylor this master storyteller's songs are full of earthy humour, hopeless love and biting satire..
"Songcraft and wit in the Difford & Tilbrook tradition" Sunday Herald
"Michael Marra meets Elvis Costello. . . Napier oozes class" Folk Radio UK
"A beautiful amalgam of Scottish soul, funk and folk" Irish American Times
Findlay's remarkable 2015 solo debut VIP: Very Interesting Persons (produced by Boo Hewerdine) was number two in the Daily Telegraph's top dozen folk albums that year and categorically commanded him musical VIP status.
In 2017 he turned those same supreme songwriting and storytelling gifts, allied with magpie-minded imagination and truly magnificent vocals, to his adoptive home town Glasgow on VIP's hotly anticipated follow-up.
Findlay was part of Folk by The Oak's successful "Shake the Chains" touring and album project. 2019 saw his Story Song Scientist's collaboration with award winning songwriter Megan Henwood tour across the UK in support of their eponymous fIrst EP. A tour and 2nd EP are due 2021. He is currently working with Blazin' Fiddles piano/producer Angus Lyon on an LP of new songs called "It Is What It Is". His third solo album will be released in late 2021 when he supports Eddi Reader on her autumn tour.
This year with his wife Gillian Frame and composer/producer/multi-instrumentalist Mike Vass he released The Ledger. The album, a time capsule of the 50's folk scene, contains ten traditional Scottish folk songs. They performed The Ledger at the prestigious TED summit in Edinburgh and at Celtic Connections.
Findlay is also the host of Celtic Connections "Late Night Sessions", director of Glasgow Songwriting Festival and recently appeared in season two of Starz network's flagship show The Spanish Princess.