This is Reg Meuross – Reg in concert at Bush Hall London
February 28, 2019 @ 7:00 pm

-

10:45 pm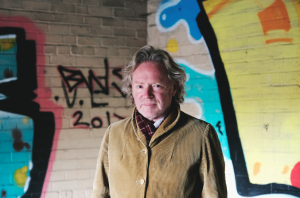 Not an album launch (although will coincide with the re-release of Reg's back albums which have been out of print for a while), this concert will showcase the definitive Reg Meuross, a selection of songs from Reg's whole career as one of the UK's finest singer songwriters.
TICKETS HERE
Support – Catty Pearson
One of this country's finest singer-songwriters, Reg Meuross has that rare gift of being able to touch people through his songs and performance, on a really human level. His words and music paint pictures that remain with the listener long after the song has been sung.
Reg first emerged onto the acoustic music scene in the 1980s with the fast paced duo Panic Brothers, and has, over the years of touring and playing solo as well as with many other acclaimed artists, developed a style that as Pete Townshend says "allows the listener to embrace the whole breadth of his work over many years without distraction… he sings in the neutral accent of an Englishman who travels the entirety of the British Isles, and tastes all its flavours, influenced by all its most profound national colours. In this he reminds one of Roy Harper or Ewan McColl, recent greats who went before him."
He then went on to form the band The Flamingos which featured ex Graham Parker guitarist Martin Belmont, Bob Loveday from The Penguin Cafe Orchestra & Bob Geldof's Band & Alison Jones of The Barely Works. In 1996 Reg decided to go solo, and his catalogue of 13 albums includes story songs which bring otherwise forgotten characters from history to life and songs of protest, alongside some of the most heart-achingly beautiful love songs ever written, performed with depth and spellbinding delivery.
"One of the most talented storytellers of our generation" Pennyblack Music
"Every song from the gentle genius is worth its weight in gold" David Kidman, Fatea Magazine
"There's something special about the way he writes and delivers a song" Townes Van Zandt.
"Powerful and moving songwriting" The Telegraph
"A mighty songwriter and an equally fine singer" Martin Carthy