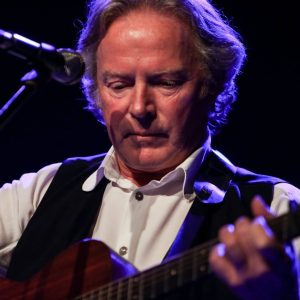 A weekend songwriting workshop with Reg Meuross at Halsway Manor, Somerset 4pm 26th October to 4pm 28th October 2018
ALL BOOKING DETAILS HERE
Singer-songwriter Reg Meuross and his team will guide and support you in the art of expressing yourself through writing songs, with a particular focus on opening up your imagination in new ways. Combine this with what you know from your memories, with what's in your heart and with what you experience around you; how a chance meeting, a face in the crowd, a news article or an odd phrase overheard, or just the sheer beauty and power of words can be the impulse for an act of imagination that becomes a song.
In Reg's own songs, a glimpse across a crowded cafe of two rock 'n roll legend lookalikes became a song about 'Phil Ochs & Elvis Eating Lunch in Morrison's Café'. The realisation that two of his great literary & musical heroes Hank Williams & Dylan Thomas died within a year of each other was the seed that grew into the imaginary meeting of the two poetic giants in a bar in 'Leavin' Alabama.' In 'Counting my Footsteps to You', Reg nurtures his encounter with a sufferer of Dementia into a poignant and heartbreaking tale of a woman clinging desperately to the drifting fragments of her life.
The retreat will include workshops, exercises, time and space to write in collaboration as well as on your own, one to one time with Reg for feedback on your writing and some informal song sharing in the bar in the evenings.
Reg will also give an intimate evening concert on Sunday 28 Oct at 7pm. Weekend participants can stay on for a light supper and gig for an extra £20 per person, or light supper, concert, B&B for £45.
Full board per person (tuition, activities, tutor's gig, all meals & accommodation):
£232 – single ensuite room
£206 – sharing an ensuite room
£206 – single non-ensuite room
£160 – sharing non-ensuite room
Camping per person (tuition, activities, tutor's gig, all meals): £149
Non Resident (tuition, activities, tutor's gig, all meals except breakfast): £139
EXTRAS:
Sunday Supper & Concert: £20
Sunday Supper, Concert, B&B: £45
DETAILS AND BOOKING HERE
Who's It For?
Songwriters of all levels of experience are very welcome and will be catered for.
Comments from past workshops:
"There's a subtleness to his approach that means what he says sinks in much better than were he to appear to be lecturing a class. Before you know it, you've got a notebook and head full of ideas for your songwriting that would have seemed fanciful that same morning."

"I went home with renewed enthusiasm for the art/craft of songwriting, and with more direction and focus, I hope, to what I'm doing."
The Tutor
Reg Meuross' reputation has been well earned. From gigging in village halls and folk clubs to playing the Royal Albert Hall and huge festival stages in the UK and abroad, Reg consistently entrances his audiences with songs of life, love and injustice, soulfully delivered with melodic tenor vocals and exemplary guitar playing.
"Calling Meuross a singer-songwriter really doesn't do the man justice. Meuross doesn't write lines of lyrics. He writes short stories then sets them to some of the most captivating melodies you'll ever hear." – Pennyblack Music
Reg has given lectures and presentations on songwriting, and has run workshops and courses in the following places: Durham University; La Grande Gennerie, Francel; festivals including Shrewsbury, Beverley, Trowbridge, Ely, Southwell, Weymouth, Towersey, Wath and Wombwell; London Song Company reatreats and masterclasses; several English schools (ages 9-16); West Coast Songwriters in California; Kerrville Folk Festival Texas, and Uncle Calvins Coffee House Series in Texas.
"Reg's composing and performing is not bound or influenced by trends or fashion or the need to make a display. Reg will be a good man to listen to when the time comes to look at developing your own way to be your own singer-songwriter." – Pete Townshend
<iframe width="560″ height="315″ src="https://www.youtube.com/embed/tek22st2hcY" frameborder="0″ allow="autoplay; encrypted-media" allowfullscreen></iframe>