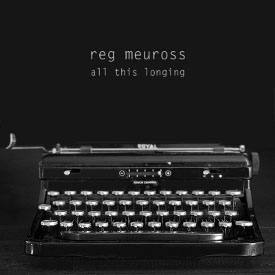 The official release date for Reg's new CD 'All this longing' has been set for 6th September 2010.
Mike Harding played 'Sail away no more' from the new CD last night (14th July). Go to Mike Harding's page click on 'Listen now' at the top of the page.
Exclusive pre-release copies (signed on request) will be available from the beginning of July for £12.00 including p&p.
To order please click on one of the linka below, or if you wish to pay by other means, please email regmeuross@aol.com


All this longing follows the success of his previous album 'Dragonfly', which received excellent reviews and extensive airplay in the UK and America, and took Reg to The Royal Albert Hall.
This new, all-acoustic album features Reg on a variety of instruments including six string and tenor guitars, and brings together 12 beautiful and original songs. Hailed as a true British troubadour, Reg takes us into the worlds of true-life lovers, singers and poets in an unforgettable, haunting journey.
All This Longing also features the talents of Paul Sartin from Bellowhead, Andy Cuttting on accordion, Jackie Oates on viola, Fairground Attraction's Roy Dodds on percussion and Simon Edwards on bass.