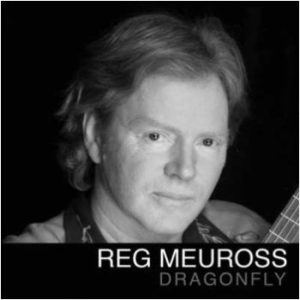 Reg's song about the 1st World War soldier Harry Farr, And Jesus Wept at The Royal Albert Hall, and Reg being introduced by Mike Harding to perform his song about Dick Turpin, Lizzie Loved A Highwayman. Click here to watch
Click here to see Reg's recent interview with Megan for BBC Radio Lincolnshire 7th June 09
Two fantastic new Reviews of 'Dragonfly' have appeared this month – November. The first a 5 star review from Maverick Magazine, and a lovely review from Penny Black Music.
Read Phil Chapman's live review
"Dragonfly is absolutely fantastic, 'And Jesus Wept' is one of the best songs I've ever heard about the first world war and particularly about the men who were shot at dawn." – Mike Harding, BBC Radio 2, 23rd July 08
The guests this time include Rabbit Bundrick, Keyboard player on my last 3 albums and full time member of The Who;
The brilliant young Exeter based folk singer & 5 string fiddle player, and 2008 BBC2 Folk Awards Nominee, Jackie Oates;
Tim Harries from June Tabor's 'Apples' and numerous other top folk recordings & Simon Edwards from 'Fairground Attraction' & Billy Bragg's 'The Blokes' on Bass & Guitarron;
Vashti Anna on background vocals;
Barney Morse-Brown on Cello;
BJ Cole on Dobro;
Steve Turner on Accordion and Roy Dodds from Eddi Reader's band on drums & percussion.
Order Your Copy Now using the paypal link below, or if you wish to pay by other means, please email regmeuross@aol.com

"…it's both Meuross' finest hour and one of the best albums you'll hear this or any year." – Mike Davies – Netrhythms April 08
For press releases and interviews – alan@indiscreetpr.co.uk
The CD which I've recorded and Produced with Roy Dodds, consists of 15 brand new songs I've written from stories collected on recent rural touring around England. They include topics such as the real Dick Turpin: 'Lizzie Loved a Highwayman'; The Tragedy of the two young lovers from Bowes, Yorkshire who died of broken hearts: 'Martha Went Down to The Well'; 'And Jesus Wept', The story of Private Harry Farr who last year became the first 1st World War Soldier executed for 'desertion' to receive a pardon; 'Valentine', a song about the soldier Matty Hull who was shot by Americans in Afghanistan by so called 'friendly fire'; 'William Brewster Dreams of America', about the original Pilgrim Father's flight to The New World, with his children Patience, Fear, Love, Wrassling & John; and so on.
See you soon, x Reg.