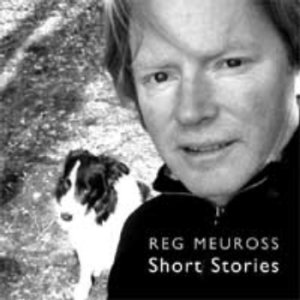 A new CD on Offspring Records from one of Britain's finest Singer-Songwriters.
Featuring some of this country's best roots musicians:
John 'Rabbit' Bundrick – The Who
Sarah Allen – Flook
Roy Dodds – Fairground Attraction
Miranda Sykes – Firebrand
Martin Belmont – Hank Wangford Band
Kevin Foster – Jackie Leven
Sianed Jones – The Jones Project
Including the tracks:
You left me crying
Worry no more
And they danced
Jealous
Good with his hands
On Roslyn banks
Your face again
Man in the moon
Just like an angel
Wherever you go
Walking to the light
The priest's letter
Back door man
Home
Order Your Copy Now!

What the press have said about 'Short Stories':
Delicious, dreamy roots rocking from much-underestimated singer and songwriter. Back in the 1980s Meuross was half of the harmony kings the Panic Brothers but since has largely existed in the background of the Hank Wangford band (apart from his countrified solo debut THE GOODBYE HAT in 1995). This record finally shows him as an assured performer in his own right. Meuross' songs are, without exception, gentle. But they rock. And with a carefully assembled band of very diverse individuals, they've been given a sound that Meuross can work on for the future. Rich Hammond sweeps from rock veteran John 'Rabbit' Bundrick, snappy, rolling drums from ex-Fairground Attraction man Roy Dodds, double bass from young folk star in the making Miranda Sykes create subtle shades without ever overshadowing the songs.
Lovely tunes – You left me crying, And they danced – fill the album. All new Meuross songs with the exception of Man in the Moon (divine with harmonies by Sykes) which is an old Meuross song, which featured in rockier fashion on Hank's latest album BEST FOOT FORWARD. Other elements creep in, the squeezebox touches on Jealous, the electric guitar of Martin Belmont on the more uptempo Your Face Again and the fiddle and banjo on Back Door Man, the most out-and-out country track on the albu. Delicate and delightful. – ND – 'Maverick'
Here we have the second solo album (the first, The Goodbye Hat, came out in 1996) from a rather underrated singer-songwriter who's best known as a mainstay of Hank Wangford's Lost Cowboys (prior to which he'd made quite an impact on the roots scene as part of the Panic Brothers duo). I don't have much else to go on, having not heard The Goodbye Hat, but Short Stories undoubtedly comprises a very impressive bunch of songs. Reg has the gift for writing tuneful and approachable songs which, though they have an air of familiarity, don't invite contempt. It does, however, prove harder to get a handle on Reg from a stylistic viewpoint, as at various times he can put you in mind of Gerry Rafferty, Townes Van Zandt, Mark Knopfler, Glenn Tilbrook, the Sutherland Brothers, while a host of other hints of influences are also called into the frame from time to time The track sequencing of Short Stories perhaps confuses the issue further I feel, for it starts out deceptively poppily, the opener You left Me Crying possessing distinctly Raffertyesque melodic contours and sweet, softly-intoned (yet keenly-felt) vocal delivery. The ensuing track, the reassuring Worry No More, bears definite overtones of TvZ's If I Needed You. The catchily graceful And They Danced and the achingly simple Jealous prove early standouts of well-crafted, economically expressed songwriting. Good With His Hands is a touching memoir of Reg's father that's managed without unnecessary sentimentality or cliché. On the delicate On Roslyn Banks, Reg pays homage to folkier roots, then he makes excursions into jangle-pop (Your Face Again), Cajun (Back Door Man), troubadour-gospel (Walking To The Light) and finally, social observation (Home). Reg has made a winning album here; there's a warm feelgood kind of tone due to his largely optimistic lyrics, but equally there's no lack of depth and the musical settings are extremely well considered. For the latter, a good share of the credit must go to the small cast of backing musicians that includes Roy Dodds (percussion), John 'Rabbit' Bundrick (keyboards), Sinead Jones (violin), Miranda Sykes (double bass, vocal harmonies), Martin Belmont (guitar) and Flook's Sarah Allen (accordion, flute). It all adds up to quality through and through, which should give some richly deserved profile to Reg's career.
'Netrythms' (www.netrhythms.com)