A week today: 'Good Morning Mr Colston' the first single release from Stolen From God will be out on all digital platforms. Pre-save link is below.

Big thanks to Tom Jobling for producing the album, and the wonderful Mill Farm Music studios where we recorded it. And to Jali Fily Cissokho: Kora; Cohen Braithwaite-Kilcoyne: Concertina/vocals; Tom Jobling : Bass, percussion; Roy Dodds: Percussion; John Hare: Flugel; Dan Baker: Strings and joining me on backing vocals: Cohen, Jaz Gayle and Katie Whitehouse.

Cover art by Joey Meuross

for further media/booking information please contact katie@fromthewhitehouse.com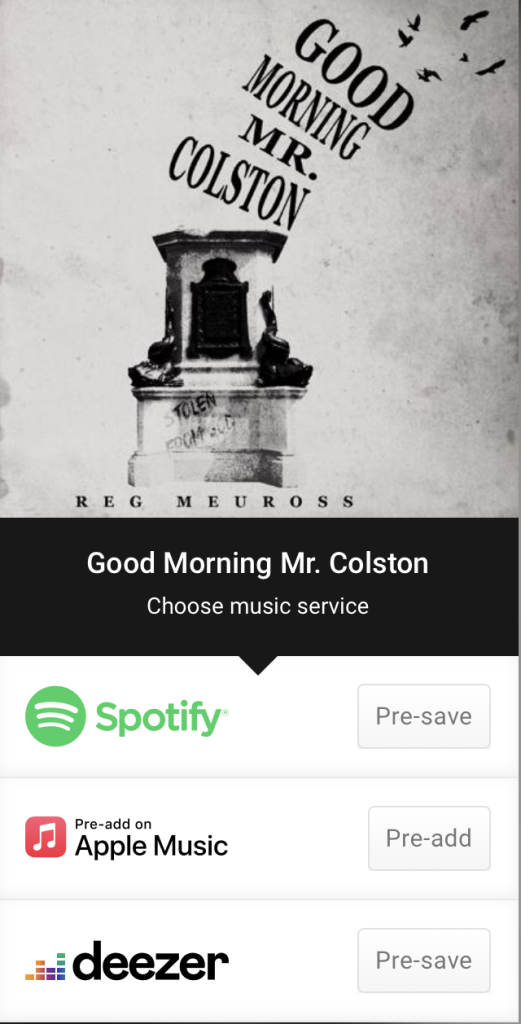 The single, which was written as a response to the life and activities of slave-trader/philanthropist Edward Colston, points to the huge injustice of how he became so wealthy, his ill-gotten gains being the source of his now controversial philanthropy. The lyrics holding him to account:
EXCERPT

Good morning Mr Colston I see your ship's come in
Will you pay a hundred dollars for my torn and ragged skin?
Cos the master needs his coffee and the master needs his rum
And the missus needs her sugar to make her sugar plum
Good morning Mr Colston when will your kingdom come?
Am I not a brother and a man with a right to breathe the Bristol air
And walk this pleasant land? Am I not a brother and a man?
Good morning Mr Colston your philanthropy is plain
There's hardly hall or street or school that doesn't bear your name
It's a golden chain that binds you to a poison legacy
No statue or memorial can hide your history
Good morning Mr Colston when will your soul be free?
Edward Colston was born into a High Anglican family in Bristol. By 1672 he had become a successful merchant with strong links to the Spanish Slave and sugar Trades. On his death he left the modern equivalent of thirteen and a half million pounds, at least 6 million of that to charities and ongoing support of the poor and disadvantaged.
He was a major official in The Royal African Company for eleven years, and as Tory MP for Bristol he defended the city's rights to trade in enslaved Africans.
Records show that in the legal slaving period from 1698 to 1807 almost 500 thousand Africans were transported by Bristol expeditions. It's estimated that Colston was directly involved in the transportation of at least 80,000 slaves who were forcibly kidnapped from their homeland, then transported in horrifically inhumane conditions, sometimes in up to 6 month voyages. They were chained, beaten, starved, raped, denied any dignity or human rights, separated from their loved ones, then sold into a life of brutally hard work and servitude. Given these prospects it could be said that the 20% who died in transit were the lucky ones.
For many years there has been objection to the very one-sided depiction of Colston, the Bristol philanthropist. And perhaps an earlier response from the council may have prevented the turn of events in June 2020 when his statue was defaced and pushed into the harbour by Black Lives Matter activists. Four of the perpetrators were later found not guilty of 'Criminal Damages'. And the plaque on the empty plinth has finally been amended to record his involvement in the trade. 
THANK YOU to the team at Mill Farm Studios for making this recording happen and thank you as ever to Halsway Manor for your kind support of the research for Stolen From God.