"Every song from the gentle, enchanting genius is worth its weight in gold." Mick Tems, Folk Wales
"Reg proves himself one of the key songwriters of our age." David Kidman, Fatea Magazine
"An insight into the human spirit and empathy the the plight of ordinary people." Froots Magazine
"A deep well of compassion and insight into the human heart and spirit." Mike Davies, Folk Radio UK
Sign up HERE to get news & gig updates from Reg by email & BUY CDS HERE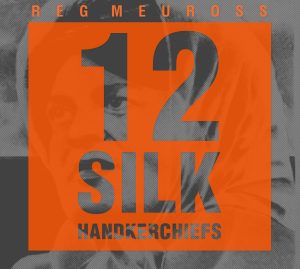 New album 12 Silk Handkerchiefs
Latest news HERE.
Reg is reissuing six back albums which have been out of print but have been very much in demand.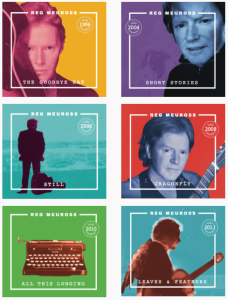 He says "I'm pleased to be able to stop bootlegging myself every time someone orders one of the titles, it was only a matter of time before I caught myself at it!"
Order the titles HERE
The Goodbye Hat, Short Stories, Still, Dragonfly, All This Longing and Leaves & Feathers.
2019 gigs at a glance – for full details go HERE
Full details regmeuross.com/events
17 Kitchen Garden, Birmingham
20 The Black Robin Inn, Kingston Kent
24 Bideford Folk Club, Devon
28 This Is Reg, Bush Hall London
8 12 Silk Handkerchiefs at Hull Minster
9 Market Place Castle Cary, Somerset
18 Chesham Folk Club, Buckinghamshire
19 Mrs Yarringtons, Battle
26 Bradford On Avon Folk Club, Wiltshire
27 Culm Valley Folk Club, Devon
29 Wessex Acoustic, Dorset
6 St Mary's Church, Bottesford, Lincs
26 Sticklebarn Sessions, Langdale
27 Liverpool Phil Music Room
6 Kingsbury Episcopi Festival, Somerset
9 Philleigh Folk Club, Cornwall
10 Exeter Folk Club, Devon
18 Bobbing Barn Concert & Sing (private event) Kent
22 Stables2 Milton Keynes
24 Roots Music Club, Doncaster
25 St Cuthberts House, Seahouses
31 Everyman Folk Club, Suffolk
17-21 Songwriting Retreat at Halsway Manor, Somerset
20 Concert Halsway Manor, Somerset
22 Alstonefield Village Hall, Derbyshire
23 Beardy Folk Festival, Shropshire
6 New Forest Folk Festival
17 Dorking Folk Club, Surrey
21 Folk On The Moor, Ivybridge, Devon
26 Bridport Folk Festival
11 Folk On The Hill Music Festival, Harrow
26 Shrewsbury Folk Festival
1 Forest of Dean Folk Club
12 Black Swan Folk Club, York
14 12 Silk Handkerchiefs, Kirby Arts Centre Liverpool
19 12 Silk Handkerchiefs, Seagull Theatre, Suffolk
21 12 Silk Handkerchiefs, The Ropewalk, Barton Upon Humber
29 Bude Folk Club, Cornwall
11 Watford Folk Club, Hertfordshire
13 Woolston and Burlesdon Folk Club, Southampton
16 Triangle Folk Club, Nottingham
17 Anchor Folk Club Surrey
17 Dreamers Folk Club, Redruth, Cornwall
20 Midwinter Concert, with Phil Beer Crewkerne
VIDEOS:
**NEW VIDEO** by GemsOnVHS recorded at Cecil Sharp House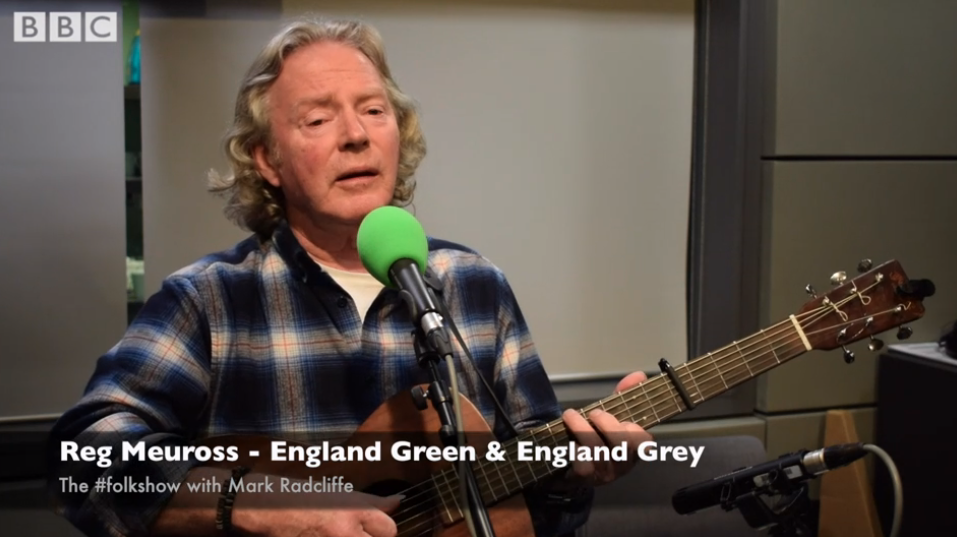 CLICK HERE to see Reg live on BBC Radio 2's Folk Show
Reg co-wrote Seth Lakeman's powerful new single 'Divided We Will Fall' from latest album 'The Well Worn Path'.
Pete Townshend has chosen Reg to write and record songs for an important new project, inspired by the life and songs of Woody Guthrie, explaining: "What Reg does is so pure, so honest, so strong and moral. He is a musician of conscience, and so his music has an additional component in it – journalistic emphasis and factual strength." But listen to Reg Meuross and you will soon realise it's not all protest, he has also penned some of the most beautifully disarming love songs and lyrics ever written.
Reg Meuross tours the length and breadth of England, Scotland and Wales as well as delighting audiences in South Africa, Spain and Portugal, Australia, New Zealand and the US. In 2017 Reg was invited to take part in a very special event at the Holocaust Centre in Cape Town, where he showcased his song from Faraway People about Sophie Scholl who was a brave young anti-Nazi activist caught and guillotined aged 21. For Sophie (This Beautiful Day) was described by Mike Harding as "one of the most important songs to be written in the last 30 years."
"…for all its soft reflectiveness it hits as hard as anything you'll hear." Dai Jeffries Folking.com
Read more about Reg Meuross in  The Living Tradition.
BUY CDS HERE
To book Reg for gigs, festivals, house gigs, weddings (with or without his band), song commissions, radio sessions, interviews please contact katie@fromthewhitehouse.com 07832 200980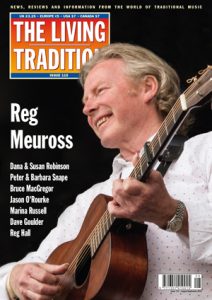 To book Reg for gigs, festivals, house gigs, weddings (with or without his band), song commissions, radio sessions, interviews please contact katie@fromthewhitehouse.com 07832 200980
"Intelligent and thought-provoking songs, beautifully made and skilfully delivered" The Times
"Calling Meuross a singer-songwriter really doesn't do the man justice. Meuross doesn't write lines of lyrics. He writes short stories then sets them to some of the most captivating melodies you'll ever hear." Pennyblack Music
"Magnificent powerful and moving" Pete Townshend
Click HERE or 'gig's for full listings.
Click HERE for a taster of Reg's music