Featured Video: Reg Meuross at Sidmouth Parish Church for 'December' vinyl launch
I'm collecting 1000 #WordsofWelcome to victims of racism in the UK Please send me yours www.regmeuross.com/1000-words-of-welcome Thank you – Reg x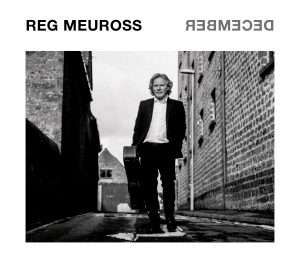 ORDER new album 'DECEMBER' HERE
'DECEMBER' vinyl is now available! ORDER HERE
REG MEUROSS previous release – an anthem for our time: ENGLAND GREEN & ENGLAND GREY ORDER HERE
"The gentle enchantment and genius of Reg Meuross" David Kidman, Fatea Magazine
"…sounds like a forgotten, American 60s classic with echoes of Dylan, Tom Paxton & Leonard Cohen" Robin Denselow, The Guardian
"Meuross, quite simply, is one of the best" 
Malcolm Carter, Pennyblack Music
Reg Meuross is a true modern day troubadour – commenting on life as he sees it, with some of the most beautifully disarming songs and lyrics ever written. As FolkWords say, the songs of Reg Meuross are 'the hinges upon which swing the doors of perceptive English folk '
SOLO TOURING 2016 & NEW ALBUM 'DECEMBER'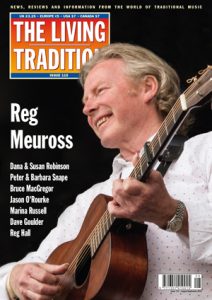 After 10 album releases Reg Meuross has returned to the solo format which inspired him to write and sing in the first place.
December is a collection of 10 of the most beautiful songs which go straight to the heart. The album was released on 18th March. Order  HERE
Many will know award winner Reg for the extraordinary intimacy of his live solo performances, and it's the countless requests at these unique events for 'the one that sounds just like what we've just heard' that have inspired the production of this distinctive and entirely solo album of new songs.
On the 3rd of December Reg drove to London with his newly restored 1944 Martin guitar on a promise. That promise was to repay the kindness of various friends and supporters who had helped in bringing that sweet little instrument back from San Jose to the workshop of the master luthier, Stuart Palmer, in Doncaster. The moment he held that lovingly restored guitar in his hands, Reg set about fulfilling his promise by writing an entirely new collection of songs on it, and it was these which he brought to his great friend, the drummer and recording engineer, Roy Dodds' Kitchen Floor Studio in White City. Over two days Reg recorded straight to mic with no overdubs or studio trickery.
This is the sound of beautifully crafted songs in their purest, most original and definitive form.
One man – who just happens to be 'one of the finest songwriters this country has produced' – and his guitar.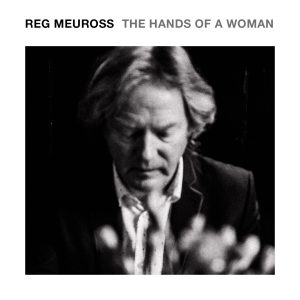 The Hands Of A Woman – a stunning track from the album will be released as a single (downloadable from iTunes and Amazon) in advance of the album, 12 February.
This is what people are saying.
Reg is touring solo from January, previewing this new album as well as a focusing on unfolding the stories of some of the characters from his 8 previous solo albums tenderly and masterfully, as Townes Van Zandt said "There's something special about the way he writes and delivers a song".
To book Reg for gigs, festivals, house gigs, weddings (with or without his band), song commissions, radio sessions, interviews please contact katie@fromthewhitehouse.com 07832 200980
"Intelligent and thought-provoking songs, beautifully made and skilfully delivered" The Times
"Calling Meuross a singer-songwriter really doesn't do the man justice. Meuross doesn't write lines of lyrics. He writes short stories then sets them to some of the most captivating melodies you'll ever hear." Pennyblack Music
"Magnificent powerful and moving" Pete Townshend

Click HERE or 'gig's for full listings.
Click HERE for a taster of Reg's music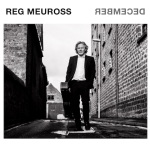 5 CDs for £40 or 3 for £25
We are offering a set of 5 of Reg's critically acclaimed solo album CDs for just £40 plus p&p. An ideal present for fans and acoustic music lovers alike. Read more…