Singer | Songwriter | Storyteller
"The remarkable singer-songwriter that is Reg Meuross." Sean Rafferty, BBC Radio 3 'In Tune'.
Good Morning Mr Colston – the first release from Reg's forthcoming album Stolen From God is out on Friday December 2nd – pre-order HERE.
You can support Reg and receive exclusive content PATREON.COM/REGMEUROSS.
Reg Meuross T-Shirts for sale – 3 designs in various styles and colours HERE.
Please get in touch with katie@fromthewhitehouse.com with any questions or booking enquiries.
Soloist of the Year 2019 – Folking.com Awards
Faraway People – Song of 2017 – Fatea Magazine Awards
England Green & England Grey – Best Album 2014 – Folk Words
Male Vocalist of the Year 2013 – Fatea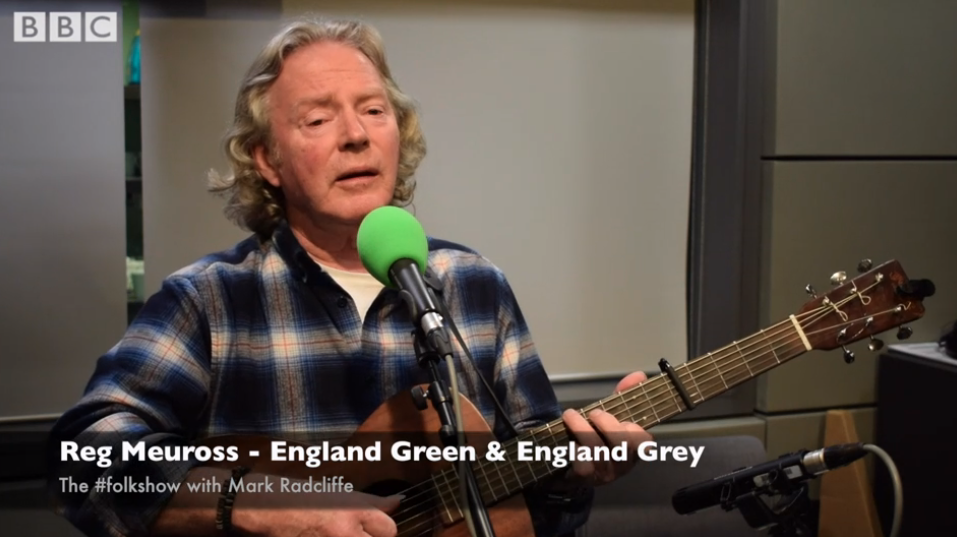 "The remarkable singer-songwriter that is Reg Meuross" Sean Rafferty, BBC Radio 3 In Tune
"…assured a place in the pantheon of great folk songwriters of our time" David Kidman, The Living Tradition
"Intelligent songwriting of the highest callibre" Folk Radio UK
"One of the most talented storytellers of our generation" Pennyblack Music
"A mighty songwriter and an equally fine singer" Martin Carthy
"Classic, with echoes of early Dylan, Tom Paxton and Leonard Cohen" The Guardian
"There's something special about the way Reg Meuross writes and delivers a song." Townes Van Zandt
"An insight into the human spirit and empathy the the plight of ordinary people." Froots Magazine
Click HERE for a taster of Reg's music