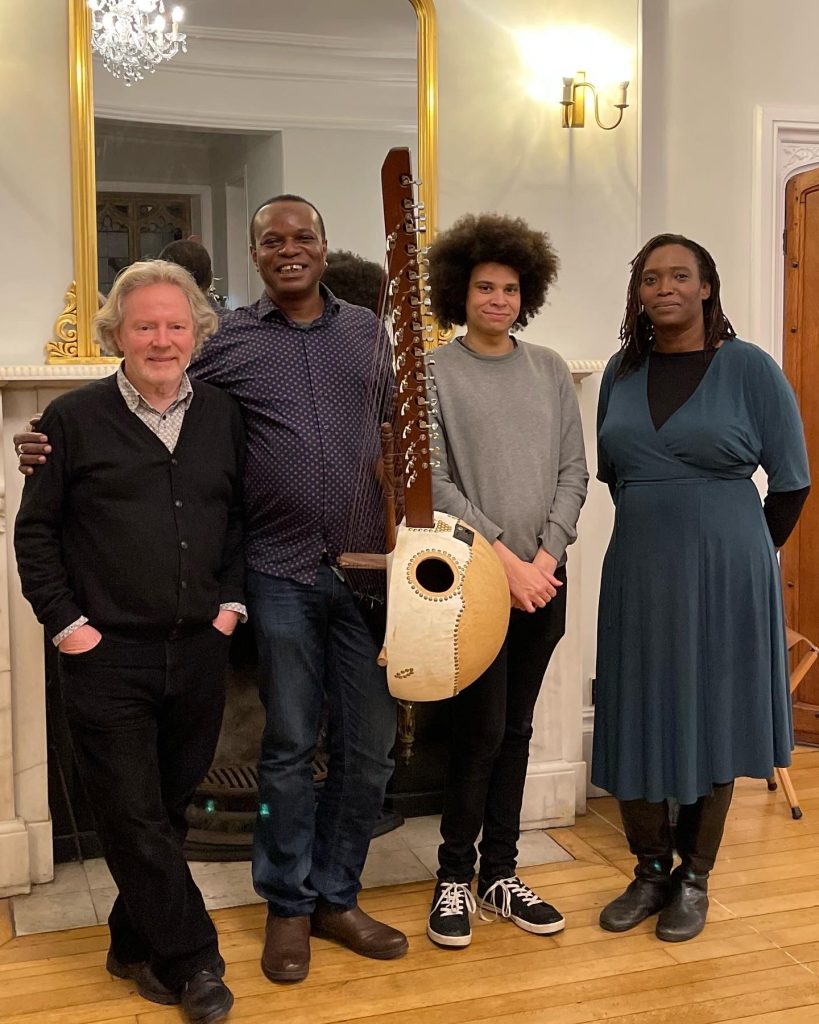 The total number of slaves transported by British boats during the 'legitimate' trading years of 1672 to 1807 is widely estimated at around four million – and could be considerably higher.
The recorded number transported in boats from Bristol in over 2000 voyages was around half a million, and the total who died on those transports is estimated at approximately 20%. Overall total figures are almost impossible to gauge since there was also so much illegal trading. Ongoing research is constantly adding to the story.
With evidence of the slave trade across the South-West of England, and a real need for the stories to be uncovered, Reg Meuross has announced 'Stolen From God' – a set of incredible songs, with narration and visuals to tell the challenging and often harrowing tales of the regions past.
Recognised as a "true troubadour with a social conscience" by Mark Radcliffe, Reg Meuross has made it his life's work to bring the stories of the oppressed, forgotten and misrepresented members of our human family to light.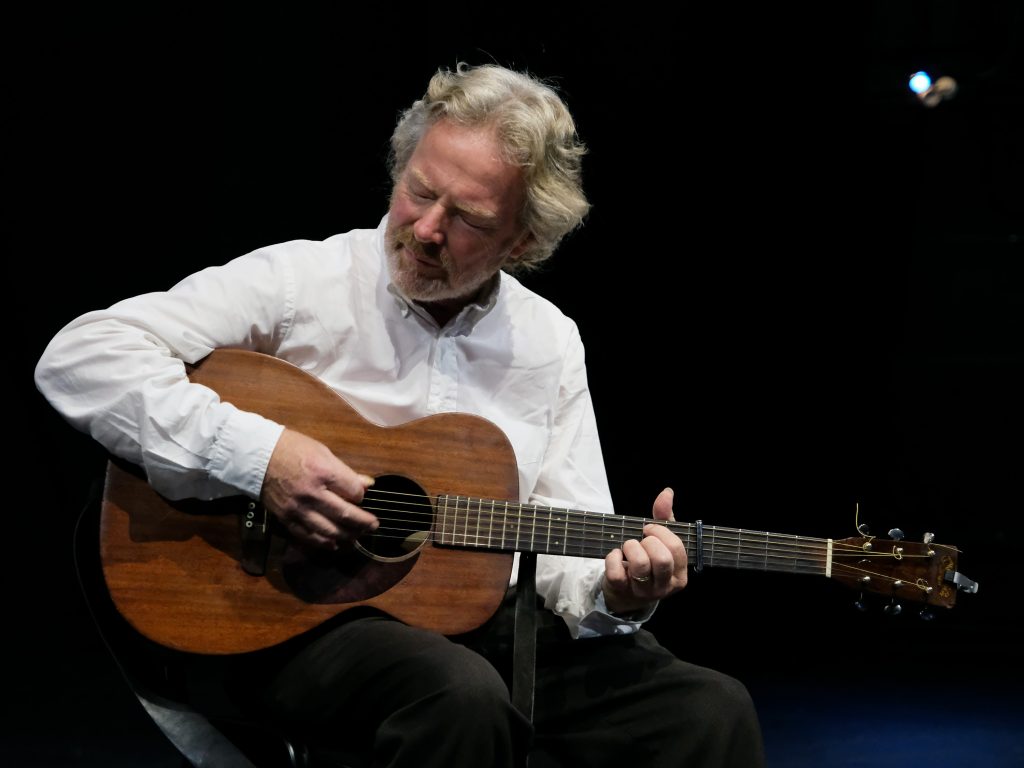 "I've been a singer/songwriter, a folk-singer, all my life. Telling stories that reflect our times, telling important stories from history, highlighting issues that I believe are important; songs about people, for people.
"My interest in the South West's participation in the slave trade came originally from an examination of the ornately carved pulpit of Exeter cathedral. The carving portrays the martyrdom of the missionary and Anglican Bishop, John Coleridge Patteson 1827 – 1871 in the Solomon Islands.
"What the pulpit does not depict was that Patteson's work as a missionary involved taking children from their families and homes on the Islands, sometimes for years, to be educated in 'Christian Culture' in Auckland before returning them to 'lead the next generation'.
"The slave traders breaking up families for financial gain and Patteson breaking up families for 'spiritual gain' created a kind of parallel for me." says Reg,
"Neither the traders nor The Bishop had rights over these people other than those they assumed for themselves."
Equating the martyrdom bestowed on Patteson to the millions of pounds in compensations paid to the plantation owners on the abolition of slavery, Reg felt compelled to undertake several research trips: visiting churches, sifting through public and parish records, as well as connecting with local historians and activists working towards racial equality.  Through this, the scale of the South West's involvement and influence in the slave trade began to reveal itself.
"Evidence of involvement in Transatlantic slavery is everywhere in the West Country: Topsham, Bridgwater, Bristol, Plymouth & Bideford were all significant ports," Reg explains.
"Many of the big country estates have links with slavery. The connections go right through the upper classes and even the clergy. For example, the Rolle family of Barnstaple had their slave labour estates in Barbados; the Vicar in Hatherleigh was bequeathed 8 slaves in a will; John Hawkins (along with his great friend Sir Francis Drake) was on the first Slave expedition from Plymouth in 1562. Bridgwater became the first British town to petition Parliament for abolition in 1785.
"And, of course, a prominent figure in the Trade was Edward Colston of Bristol, whose legacy is everywhere in that city; schools, streets, Almshouses, hospitals, churches all benefited from his generosity. Generosity enabled by his role as a member of the Royal African Company, which traded in an estimated 84,000 enslaved men, women and children in the time that Colston was with the company."
The toppling of the Colston statue as part of the Black Lives Matter movement in the summer of 2020, and the subsequent debates as to how to display it again show that there are many truths about the relationship with slavery still to be confronted and examined in the South West.
Reg has never shied away from confronting uncomfortable truths, questioning the decisions of the powerful, and addressing false histories in his songs: whether it's calling out the repugnant effects of austerity in Faraway People, or hard-hitting social commentary with The Lonesome Death of Michael Brown, his belief that "folk songs provide a rapid and accessible route into history and its relevance to current affairs and our lives" stands him in good stead when it comes to unearthing and tackling the subject matter of Stolen from God.
"While nothing can be done to atone for the atrocities carried out during that period in British history, it's obvious to me that there is a need for greater awareness of the West Country's involvement in Slavery to be increased on all levels. 
"As the scale of the South West's economic reliance and influence in the plantation economies began to reveal itself, with this knowledge came a sense of betrayal; that after 200 years so much of this important part of our history is only now being owned and examined.
"All this hideous criminality, actively masquerading as greatness and Empire, slowly reveals how many of the glorious achievements of Britain's colonial past are tainted by the fact that the map of empire is the blueprint for the history of slavery and racism. It's clear from my initial research and from the contacts I've made with local historians and awareness activists, that there are still many important facts to be revealed and compelling stories to be told.
"My task with Stolen From God is to produce a song cycle of original songs telling the stories I've found, and to present a history of The South West's involvement in Slavery in a way that will be easily accessible and will have impact – as a recorded album and a live show of songs performed by a diverse group of musicians: the great Master Kora player and Grio Jali Fily Cissokho, concertina player Cohen Braithwaite-Kilcoyne and vocalist Jaz Gayle. The shows will be accompanied by a succinct history around each song."
We are currently seeking ACE funding for this project. If you have any questions or a contribution to make of any kind, please get in touch with Reg via his manager, Katie Whitehouse.