Please send me a little poem or a short lyric, a couplet or a haiku.
We need to undo the offence and hurt inflicted on immigrants and refugees in this country that has been caused by terrible words written and spoken in the last few days. I am asking you to help me replace them with beautiful, supportive and welcoming words. My aim is to gather a thousand short poems that show how elegant and graceful the English language can be rather than how harsh and brutal. I want people who arrive here from all over the world to know how our language can be generous and warm rather than mean and vicious, and how we can use words to make people feel welcome instead of like unwanted vermin.
Whatever the constitutional and economic outcomes of Friday's vote to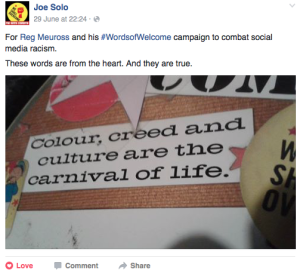 leave Europe, one of the most frightening results is the rise in racist and anti-immigrant activity across the country. Our beautiful language is being used to frighten children, threaten women with rape, express violent hatred and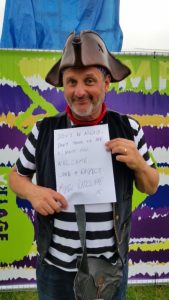 describe fellow human beings as sub-human. I really want to do something bright
and positive to counter this horrific abuse. I'm starting this #WordsofWelcome campaign therefore to counter ugly and threatening language with words of welcome. I'd like to get a collection of couplets, rhyming or otherwise, together – each its own little offering of welcome.
We are all people who use the English language for our work. We all know both how beautiful it can be and how powerful. So please help me turn these words of hate around and transform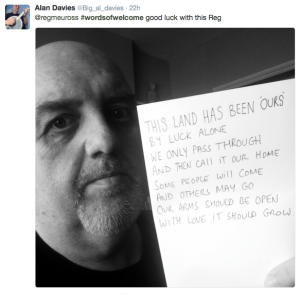 them into words of welcome.
You can send me your #WordsofWelcome by email or ideally on Facebook or Twitter. Please don't forget to tag me or use @RegMeuross and the #WordsofWelcome hashtag – I really don't want to lose any of your words!
Please do share this far and wide, but always ask people to use #WordsofWelcome so we can pick them all up and collate them. If you would like to take a picture of yourself holding the words that would be really fantastic too.
Thank you!
Reg x
POST TO:
www.facebook.com/regmeuross.com or
or post your words in the comment box below
e.g. "When all the doors behind you close, My door is always open"  #WordsofWelcome @regmeuross