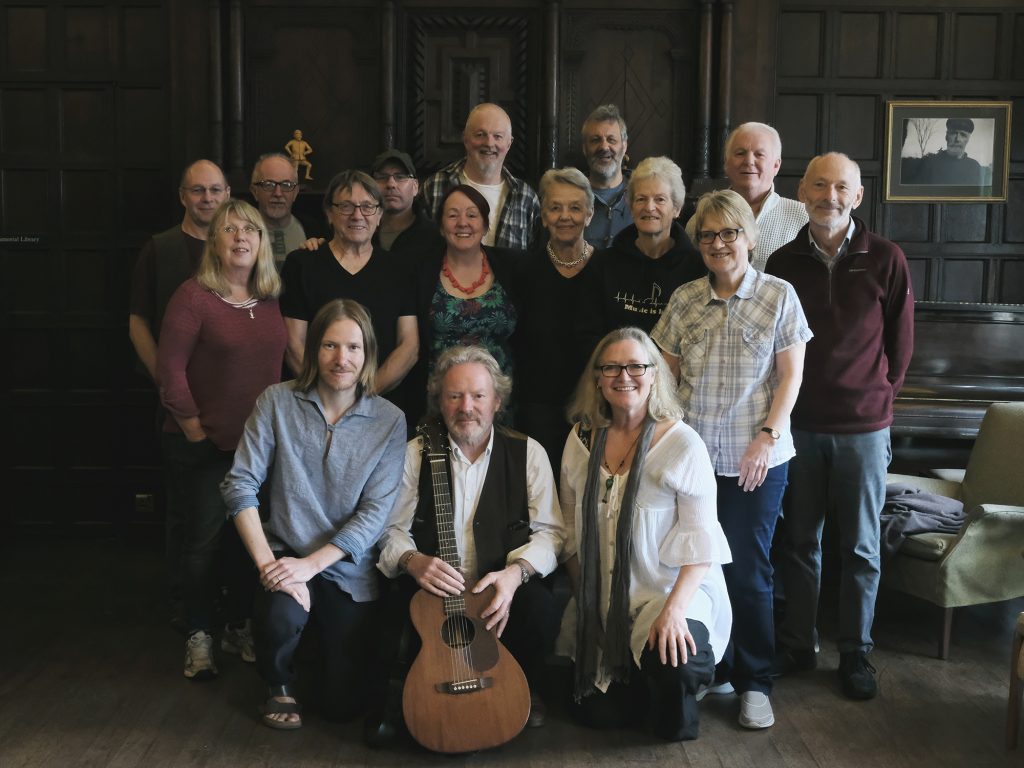 I've just had the best week at gorgeous Halsway with 14 creative souls eager to put their thoughts and feelings into songs. The words and ideas that came from hard work and supportive interaction were uplifting and inspiring. Two had never written a song before, and it is hugely rewarding to work with motivated people and see the joy and satisfaction their first song brings to them and everyone around them. It was equally rewarding to help to ease others back into songs where they had perhaps become stuck or blocked in some way, and witness the sense of relief and renewed creativity.
My manager, Katie Whitehouse, co ordinated and administrated everything brilliantly. Her experience of running songwriting workshops and seeing that everything runs as effectively and as smoothly as possible is second to none, and I'm incredibly lucky to have her running the show. Also her own skill as a songwriter made her contributions artistic as well as administrative I was also fortunate to have the assistance and fresh ears of the fine songwriter Ben Morgan-Brown. Everything was captured beautifully in photos by Rachel Snowdon who once again brought her extraordinary skills to our team.
Halsway is a stunning location for bringing people together in a creative way and I look forward to many more projects there.
If you would like to be part of the next one – sign up here to be the first to know: http://bit.ly/CompanyOfSong