Reg Meuross' new album is a back-to-basics affair; one man, his acoustic guitar and harmonica and ten songs. It's remarkably refreshing – I don't know Reg's music as well as I should but I think that will change very soon.
Link to Folking.com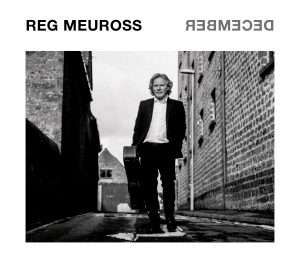 The opening song, 'When You Needed Me', is catchy and clever but I can't help but think that he's being rather knowing. He puts all the solo singer-songwriter tropes in this song – hints of Paul Simon, a dash of Bob Dylan and a wash of Leonard Cohen – as if to say "that's what you expected, now let's get on". He follows that with 'I Want You', a love song with a great sense of intimacy, and this, you feel, is his real voice. That voice returns in the single, 'The Hands Of A Woman', a delicate ode to love that suddenly explodes with bitterness. The pattern is repeated with 'In My Heart' but this time the emotion is sadness rather than anger.
Reg is a master of melody, something of a lost art these days. 'The Day She Never Cried' is a perfect example of a sublime tune matched with great words and 'The Night' is a series of word-pictures that pull you in to snapshots of the world. Some of these songs are drowning in regret – 'When You Needed Me' and 'Smarter Than Me' are self-deprecating while 'The Day She Never Cried' obsessively picks away at the scars of a failed relationship. At least I think that's what it's about but the writer stands apart as if denying responsibility.
The album being called December it has to end with a 'Christmas Song' about one of the people forgotten at the festive season. Reg could take a very jaundiced view but, as with the rest of the album, the mood is one of regret and is surprisingly tender. This is a fine collection of songs which conceal great depths within their simplicity.
Dai Jeffries