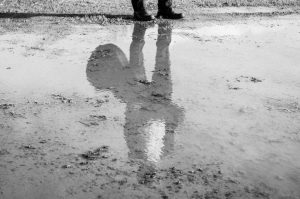 Imagine no wine, no dinner, no family, no friends, no presents, no tree, no heat, no love, no parties no songs, and not even a warm place to sleep or wake in the morning. This year, after being involved with Concert To Calais, and meeting and speaking with refugees, I am hoping to raise some money and awareness for Refugee Action this Christmas. As soon as you have done this we will send you a download link to 'Christmas Song', the final track on my latest album 'December'. Link to donate:
http://www.virginmoneygiving.com/team/RegRefugeeActionXMAS2016
Thank you
Reg x
More about the song:
"[Christmas Song] has a melancholy feel. You can almost touch the sadness and longing in his vocals." Malcolm Carter,  Pennyblack Music
"'Christmas Song' is about one of the people forgotten at the festive season. Reg could take a very jaundiced view but, as with the rest of the album, the mood is one of regret and is surprisingly tender." Dai Jeffries, Folking.com
"'Christmas Song', in keeping with the prevailing mood, isn't one full of comfort, joy and glad tiding. Rather, in its images of cardboard boxes and soup vans, it's about those fallen on hard times, a song veined with wearied regret and a warning not to make the same mistakes as the narrator. Imagine John Prine's Hello In There crossed with REM's Losing My Religion. It's that good. As is everything here." Mike Davies
"Reg's talent for getting inside his characters… finally 'Christmas Song' takes a tender and sympathetic slant on an all-too-familiar seasonal scenario. Simple, affecting, and compellingly engaging expressiveness, couched in curiously memorable understatement and timeless melodic flair: therein lies the gentle enchantment – and yes, genius – of Reg Meuross." David Kidman
"Reg Meuross is one of the more versatile, under-sung survivors of the English acoustic scene…sounds like a forgotten American 60s classic, with echoes of early Dylan, Tom Paxton and Leonard Cohen [with] folk-country weepies such as Let Me Forget and Christmas Song." Robin Denselow, The Guardian.
Christmas Song 
Night is falling
Golden evening
Lamps on the common softly glow
Lovers walking
Dogs are barking
Winter sun whispering so low
Lights of Christmas
Soft and twinkling
Old songs singing out of tune
Firelight dancing
That's me at the window
Pale like a cold December moon
Hello. Hello.
Voices calling
From the bars they're calling
Christmas parties in full flow
Campfires on the waste ground
Boxes in the doorways
Me at the soup van moving slow
Hello. Hello.
All hope shattered
Like glass I'm fragile
Look right through me as you go
Had a wife and family
'til bad luck found me
Never thought I'd come so low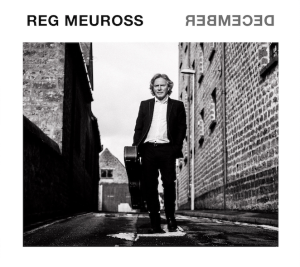 Hello. Hello.
Hold on to your sweetheart
Buy her ribbons
Strong may your children grow
Don't ever be lonely
Take her dancing
Spare me some change before you go
Hello. Hello.
PLEASE DONATE
http://www.virginmoneygiving.com/team/RegRefugeeActionXMAS2016