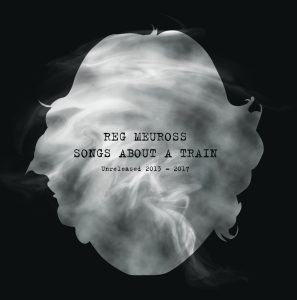 What a time it is to be a Reg Meuross fan, with three albums released in just over a year. Two of these, December and Faraway People, are highly acclaimed parts of a trilogy, the title track of the latter winning Song of the Year at the recent Fatea Awards. Songs About A Train in part answers the question of what happens to the tracks that don't make the final release; the ones that slip down the back of the sofa. The last compilation of unreleased material resulted in The Dreamed And The Drowned, with Head Librarian at the Bodleian Music Library Stephen Jordan helping to bring that album to life. While Jordan sadly passed away in 2015, this album is a nod of appreciation to the man that said, "some songs are right books put on the wrong shelves."
In many ways you know what you're going to get with a Reg Meuross album; gorgeous and moving songs, full of heart and soul. Yet every release is distinctly unique. Songs About A Train is less political than Faraway People, though it has lost none of the humanity. Three of the collection had an airing at last year's album launch, and it is wonderful to see them getting on an album. A Quiet Night is performed on Reg's trusty Appalachian Dulcimer, and is an understated joy. The World Being The World was birthed by a somewhat nihilistic quote from Ian McShane on the TV show Deadwood. Fortunately the track is a little more optimistic. Then there is the title track, which opened the album launch, played on banjo if memory serves, and is destined to become a favourite.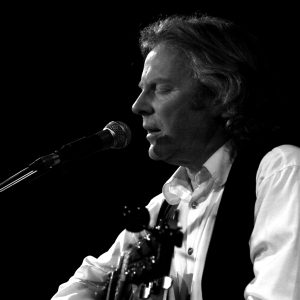 Reg's storytelling talents are also front and centre here, with two songs in particular
standing out. The Angel Maker features the story of Amelia Dyer, possibly the most prolific serial killer of all time. She was hanged in 1896 after murdering up to 400 children. Martin celebrates St Martin, a Roman soldier who renounced wealth and status to promote peace and charity. He is famously depicted as having cut his cloak in half to clothe a freezing beggar, and then saw Jesus wear the same cloak in a vision, after which he dedicated his life to those in need.
As with The Dreamed And The Drowned, you never get the sense that this is an album of mismatched songs. All the tracks fit together, as if they were destined to share the same album. A lot of artists strive in vain to make an album of this quality, yet with these eleven previously rejected tracks Reg has once again produced something truly special. Songs About A Train is an absolute pleasure to listen to from start to finish, and his Two Albums Tour this year is going to be unmissable. There are only a thousand copies available of the new album, so get yours quickly before they are all snatched up.
Adam Jenkins