Reg Meuross: FARAWAY PEOPLE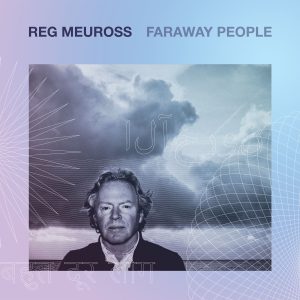 Hatsongs Records HAT011
***** Distinctive English voice sings songs of misery and pain. Maverick Magazine
This is the sort of album that is like an invitation to an intimate acoustic gig in your own front room when you know you are going to hear superb biting songs with no frills laced with reality and commitment.
The arrangements, delivery and music are pure English folk and Reg calls up the ghosts of the likes of Nick Drake and classic Roy Harper. These songs though are songs for today and sketch out the lives of characters that we see on our streets and see on out televisions everyday. Sometimes these characters are demonised and abused but Reg's gentle voice brings out their humanity and we see the starkness and brutality of their shattered lives.
This is clearest in the wonderful opening title track that tells us of the reality behind the headlines as Reg uses the names of real people plucked from the newspapers in our shameful national press. So we hear about Stephanie Boterill who "lived only on custard while her small income pays for a bedroom unused" . Then there's Julian Little sitting with his unused wheelchair wasting away neglected, forgotten and abused by a system that doesn't care. These songs aren't for the faint hearted and they underline the brutality of a world where people seem to have forgotten how to care as Reg sadly sing "You'll be unfit to work when you're dead".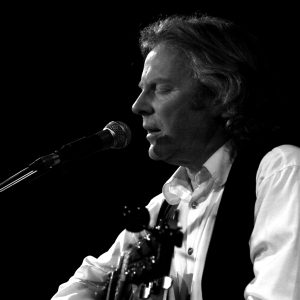 Reg doesn't let us forget that this kind of brutality isn't restricted to one country as he recalls the events of Ferguson, Missouri almost four years ago when Michael Brown was shot dead by a white Police officer. His classic song THE LONESOME DEATH OF MICHAEL BROWN echoes Bob Dylan's song about the death of another black life, Hattie Caroll, more than 50 years ago. We are forcefully reminded that despite civil rights and "black lives matter" it seems sometimes that things don't really change. In REFUGEE Reg skilfully personalises the lives of an unnamed family as they try to build lives after leaving their own lives behind in one of the too numerous shattered countries across the globe. In LEAVIN' ALABAMA we hear the ghost of Hank Williams talking to Dylan talking over songs about "whiskey God and women", a great old yarn that can't help but make you grin. We end on the sad tale of PHIL OCHS AND ELVIS EATING LUNCH IN MORRISON'S CAFE where we see a couple eating a lunch feeling bruised and battered by a life gone wrong.
It all sounds like depressing stuff and at times it really is but if there's any redemption here it's perhaps that if we can see these lives being shattered and the world looks as though it's spinning out of control we might be able to raise our selves and actually do something about it. It isn't often that a mere song can install these lofty thoughts but Reg Meuross manages to do that right here with these eleven songs his acoustic guitar and a sweet sweet voice. Buy the album, see the tour and do yourself a favour.
Greg Johnson