Description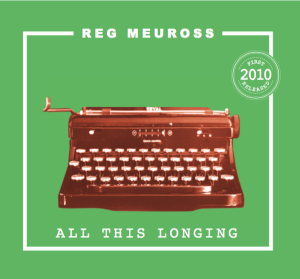 All this Longing (original release 2010 – re release Hatsongs HAT018 2019)
Songs:
ANGELINA'S COMING HOME
THE HEART OF ANN LEE
LOOKING FOR JOHNNIE RAY
FOR THE SEEDS OF LOVE
THE DROVERS' ROAD
THE SHORELINE AND THE SEA
IF I SHOULD FALL FROM YOU
THE REDCLIFFE BOY
SHADOWS ON THE WALL
VICTOR JARA
THE BITTER WIND
SAIL AWAY NO MORE
All songs by Reg Meuross, published by BMG International
Recorded by Roy Dodds in London. Original photo Michael Moore. New cover design LeftBridge.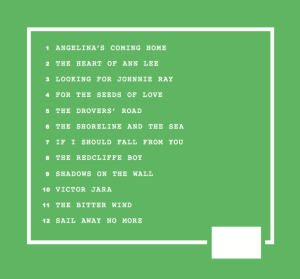 VOCALS GUITARS KEYBOARDS HARMONICA DULCIMER: Reg Meuross
DRUMS & PERCUSSION: Roy Dodd
BASS & DOUBLE BASS: simon Edwards
CELLO: Bethany Porter
VIOLA & STRING ARRANGEMENTS: Jackie Oates
OBOE & VIOLIN: Paul Sartin
ACCORDION: Andy Cutting
VOCALS: Vashti Anna