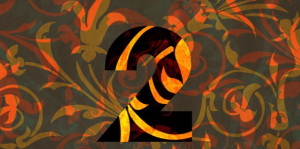 Mark Radcliffe asked me to pick a selection of folk, roots and acoustic music ahead of my live session on the Radio 2 Folk Show later tonight. I very rarely buy CDs or listen to music for recreation. If I listen it is either because I want to hear a particular song or because I'm in the car searching for something that will keep me occupied and not irritate me too much.
As a writer though I have been affected profoundly by the
work of others and I've tried to make my list reflect that. The following songs and writers are the ones that came to mind first and are the songs which have to some extent helped to shape the writer that I am. Of course I could have listed thousands more and tomorrow my list might be different in detail, but essentially these are a selection from the songs that have made me sit up and listen. I hope you'll sit up and listen too.
Reg
1. POSITIVELY 4TH ST – BOB DYLAN
The song that broke the mould for me. The opening lines made my hair stand on end. Total bare faced honesty in a song. Also, along with Like a Rolling Stone, the essential sound of rock & roll. That beautiful blend of jangly electric, booming resonant drums, bass and acoustic and the gorgeous soaring organ making everything shine and the voice of a young poet with so much to say that I wanted to hear.
2. TOM TRAUBERT'S BLUES (FOUR SHEETS TO THE WIND IN COPENHAGEN) – TOM WAITS
Whenever I hear the words 'achingly beautiful' I think of this song. Tom Waits is one of the best writers I've ever heard and his arrangements so evocative. His use of sentimentality here is total genius.
3. FOLLOW THE HERON – KARINE POLWART
I think Karine is is one of the best contemporary writers and a true folk singer, not a trad singer but then they are just trad singers, Karine is a folk singer. This is a gorgeous song.
4. SONG TO THE SIREN (TAKE 7) – TIM BUCKLEY
I love the purity and bravery in Buckley's voice
5. THE ROSE OF ENGLAND – NICK LOWE
Far and away one of the best English songwriters. I covered this song live back in the 80's. I think I know what it's about but I'm keeping that to myself. It shows Nick's dexterity with words and tunes.
6. I'M SO LONESOME I COULD CRY – HANK WILLIAMS
One of the best songwriters ever and an influence on so many. His sense of focus was extraordinary. Hank made every word count and there was very little that he couldn't express in four lines.
7. I AM – EDD DONOVAN
Edd isn't well known but with songs like this he should be
8. PRINCE HEATHEN – MARTIN CARTHY FT. DAVE SWARBRICK
Martin Carthy unwittingly taught me how to understand traditional music. The song itself is brutal but somehow Martin pulls it off. He played on one of my songs once and I was in awe of his ability and his method of getting inside and understanding the true nature of the song. A true English master.
9. SALT OF THE EARTH – THE ROLLING STONES
I love this album, it's raw & earthy decadence. I love the sound of it and the sense of exploration and experimentation. This is a great and overlooked song.
10. THE CIRCLE GAME – JONI MITCHELL
I saw Joni when I was very young, I sat within 5 metres of her while she played the entire BLUE album and she made a huge impression on me. She wrote this song in her late twenties and the depth of understanding it shows and the raw ability to construct a perfect piece of musical literature is astounding.
11. AFTER THE GOLD RUSH – NEIL YOUNG
I loved it when I first heard Neil's voice and felt it was cool to sing high. A great writer and musician and human being. I sang this song with my first band. 
LINK TO REG LIVE IN SESSION WITH MARK RADCLIFFE 17TH JAN 7PM
HERE