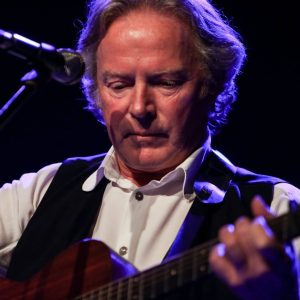 A lovely lead article was published in the Sidmouth Herald this week. Thank you Philippa Davies.
It would be great to see you if you're anywhere near Sidmouth on Thursday, and if you're nowhere near, we've set up a link on Facebook so you can still donate to this very worthy cause HERE. If you can come, tickets are £12 on the door or £10 in advance (£5 if you already have a Folk Week pass) from HERE or can be bought from Paragon Books or the church during Folk Week.
The article:
"The internationally-acclaimed singer-songwriter and guitarist Reg Meuross will visit the town for the fourth time, performing at Sidmouth Parish Church on Thursday, August 9 in aid of the Gateway charity.
It was formed in 2015 in response to the death of a homeless man, Tommy Duffy, who spent his final hours sleeping rough in a seafront shelter in Sidmouth.
Local residents Lesley Crawford and Ann Worthington, both with professional backgrounds in housing and social care, joined forces to provide practical help to people in the Sid Valley area who are homeless, or at risk of losing the roof over their head.
Gateway has now directly helped at least 40 people over the last three years by providing sleeping bags and food, as well as working to find suitable housing for those in need.
But the number of people at risk of losing their homes has increased. The charity puts this down to the increase in zero-hours contracts and insecure, variable incomes, and difficulties in claiming housing benefit
Homelessness is a cause close to Reg Meuross's heart. He is known as a songwriter with a social conscience, and has won two awards for his song Faraway People, which highlights the plight of vulnerable people who have fallen victim to benefit cuts. The song tells the stories of real people. Other songs by Meuross have been inspired by the pressure on the NHS, and the harrowing experiences of refugees forced to flee their wartorn countries.
But his Sidmouth audience can also expect some uplifting and romantic moments; Reg is also known for his love songs. He will be joined on stage by harpist and singer Anna Tanvir and the Totnes Pop-Up Choir.
Co-founder of Gateway, Ann Worthington, said: "As well as being grateful to Reg Meuross for supporting Gateway with this fundraising opportunity, we are also delighted at the prospect of hearing one of the UK's finest singer-songwriters in our local church."
Hope to see you!
Reg x