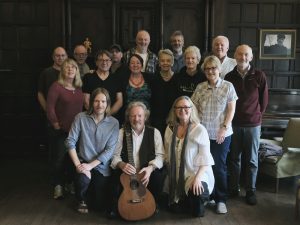 Folking.com Soloist of the Year 2019, Reg Meuross returns to Halsway to run another songwriting retreat from 10th to 14th February 2020.
A wonderful opportunity for songwriters and aspiring songwriters to forget about the rest of the world and immerse themselves in their writing amongst like-minded people, and well-supported by Reg and his team. The programme includes group and individual tasks to stretch and challenge, opportunities to collaborate, a chance to play songs to Reg and the team for feedback (song clinics), song sharing with the group, Q&A sessions, space to write brand new songs, time to relax at the bar, and to enjoy good food and good fun. Reg will be assisted by singer songwriter Holly D Johnston and his manager Katie Whitehouse.
A deposit of £100 secures you place, and we will then be in touch to talk through your room details and a payment plan.
Prices include all workshops and meals.
Early bird (by 1 September) for en suite room (please book early as these are limited) £530
Early bird (by 1 september) non en suite room £477.
FULL PRICE (after 1 September) for en suite room £580
FULL PRICE (after 1 september) non en suite room £522.
SECURE YOUR PLACE  DEPOSIT HERE
Songwriters of all levels are welcome, even absolute beginners. The course is tailored around the group.
BOOKING COMING SOON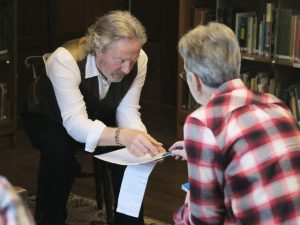 Reg says: "Halsway is a stunning location for bringing people together in a creative way and I look forward to being back in February.
The words and ideas and thoughts that come from hard work and supportive interaction are uplifting and inspiring. It's rewarding to help to ease people back into songs where they had perhaps become stuck or blocked in some way, and witness the sense of relief and renewed creativity. It is also hugely great to work with motivated people who have never written a song before and see the joy and satisfaction their first song brings to them and everyone around them."
What people said at the end of the last retreat:
"Now I know I can do it!"
"I now have the confidence and the motivation to get on with it."
"This was the kick start I needed to put my ideas into something concrete."
"I've learnt not to complicate things in the early stages of songwriting, and to just write! Thank you for the encouragement and confidence."
"I'm grateful for not only the excellent inspiring workshop, but the safe and encouraging environment in which I achieved my goal and have written my first ever song."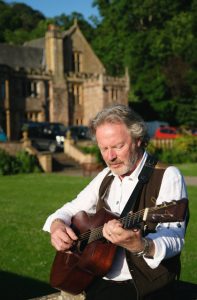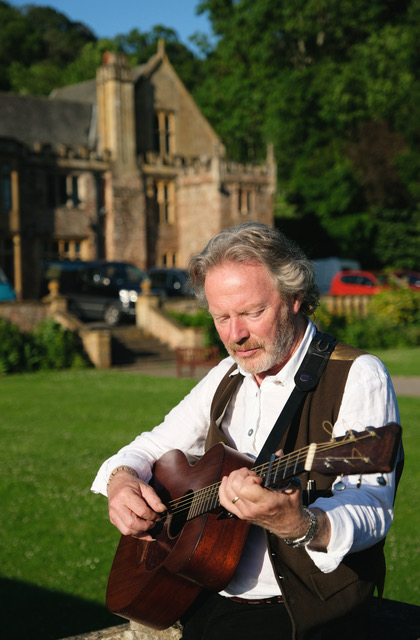 Reg Meuross' reputation as a master storyteller in song has been well earned. From gigging in village halls and folk clubs to playing the Royal Albert Hall and huge festival stages in the UK and abroad, Reg consistently entrances his audiences with songs of life, love and injustice, soulfully delivered with melodic tenor vocals and exemplary guitar playing. He has given lectures and presentations, and mentored students on songwriting at Durham, Bath and Bournmouth Universities. at festivals including Shrewsbury, Beverley, Trowbridge, Ely, Southwell, Weymouth, Towersey; and overseas at West Coast Songwriters in California, Kerrville Folk Festival Texas, and Uncle Calvins Coffee House Series in Texas.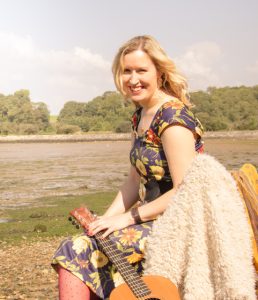 Holly D Johnston is a songwriter and a storyteller who morphs between live music, storytelling and poetry. Holly has a Masters in Songwriting; her love for and research into story telling as part of her thesis has led her to work in that tender cross over between a story sung and a story told.  With 20 years experience writing and performing and a love for sharing song and music to coax honest stories to the fore, Holly brings a narrative approach to songwriting and a insightful ear to the truth wrapped within a song.
Katie Whitehouse, Reg's manager and promoter and a singer songwriter in her own right, will be running the retreat as well as assisting on the workshops.
photos of Reg Meuross and Halsway Manor – Rachel Snowdon