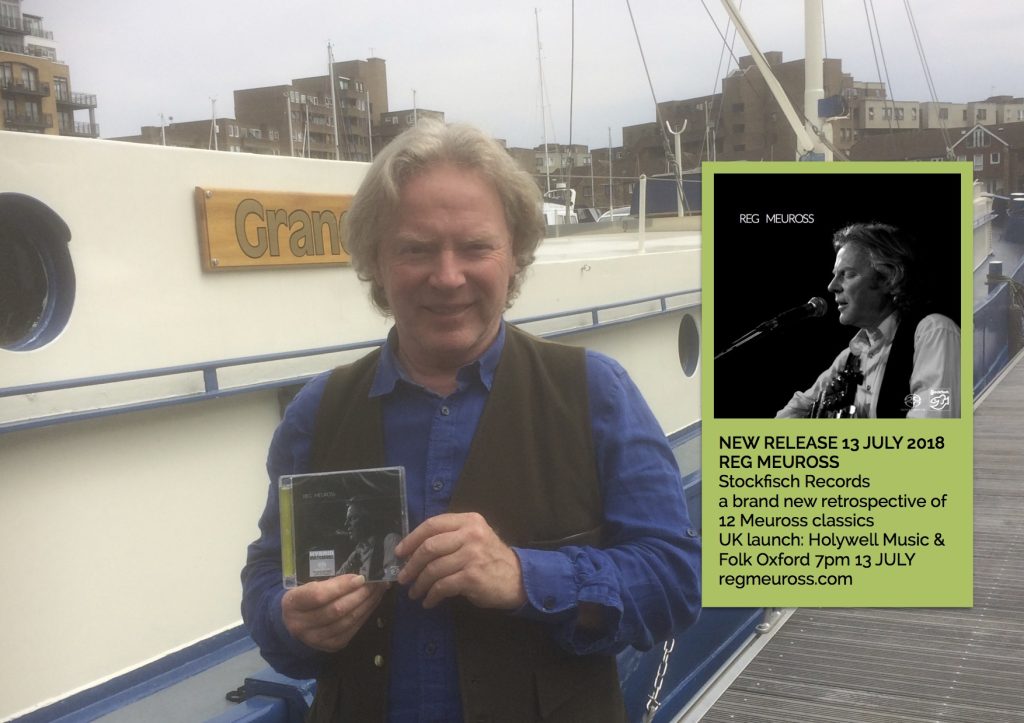 Reg Meuross taking a break from mixing his next project on the Grand Cru Studio to show you his new release from Stockfish-Records.
REG MEUROSS is out on 13 JULY via stockfisch-records.de and amazon.de
Limited copies (like gold dust) available from Reg at gigs, starting with the launch on JULY 13th at Holywell Music & Folk, Oxford.  TICKETS: http://www.wegottickets.com/event/419280
This is a beautiful brand new retrospective of 12 Reg Meuross classics. Produced and arranged by Gunther Pauler, the discerning ears of the cutting edge Stockfish.
Honoured by Stockfisch's invite, Reg says "It was a real pleasure to work with Gunther and his team, and to make these new recordings of some of my classics on some of the finest recording equipment in the world. Gunther had a clear vision of how he wanted the songs to sound and I gave him free range to achieve this."
"Love, death, politics, social commentary….these are all tools of the singer-songwriter's trade and, whether drawn from life or imagination, Reg Meuross wields them with the best, crafting songs that touch the heart, stimulate the mind, leave you in a warm glow of contentment or a fire of righteous indignation in equal measure." says music writer and radio presenter Mike Davies who has written beautiful sleeve notes.
Pauler's final choice?
1. Good With His Hands
2. The Man In Edward Hopper's Bar
3. England Green & England Grey
4. One Way Ticket To Louise
5. For Sophie (This Beautiful Day)
6. And Jesus Wept
7. The Band Played Sweet Marie
8. Looking For Johnnie Ray
9. Jealous
10. I Need You
11. The Shoreline And The Sea
12. Worry No More
Need more info? Contact katie@fromthewhitehouse.com