Description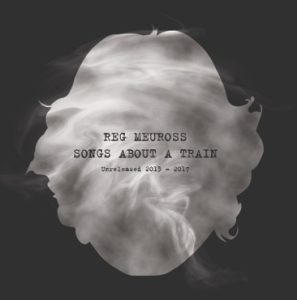 A collection of unreleased songs, written by Reg Meuross and recorded between 2013 and 2017
In 2011 the Head Librarian at The Bodleian Music Library in Oxford, Stephen Jordan, approached Reg with the idea of commissioning a compilation of Reg's unreleased material. After a cursory search down the back of the sofa Reg managed to find 20 songs that he had recorded to various stages of completion but which had failed to make the final cut. Stephen reduced the list to 13 and the result was the signed limited edition album The Dreamed and the Drowned. Surprisingly to Reg this collection of songs which he had considered unsuitable for the various designated albums at the time of release attracted some of the best reviews of his career.
Now, with two successful solo albums under his belt and a third on the way – and on top of the ten studio albums already released – we thought it might be a good time to have a little scratch around and see what else may have been overlooked. Anyone who is lucky enough to own a copy of Dreamed & Drowned will know very well that a rejected Reg Meuross song is in no way a reflection of its quality – basically Reg doesn't really write bad songs – but more a question of its suitability to the collection, or as Stephen said himself "Some songs don't stay still long enough and scamper off, some are dazzled by the dragonfly's gleam. Some songs are right books put on the wrong shelves…" So here are eleven more songs that were unrequired at the time of production.
Again the run is of 1000 signed and numbered copies.
Once they're gone they're gone folks!
LETTING GO
WE HAVEN'T STARTED YET
LITTLE ACTS OF VENGEANCE
THE BALLAD OF ST MARTIN .
THE ANGEL MAKER
SONGS ABOUT A TRAIN
A QUIET NIGHT
I UNDERSTAND
IDAHO
RING THE LIVING BELL
THE WORLD BEING THE WORLD