Description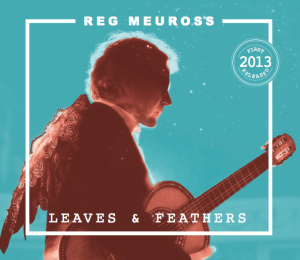 LEAVES & FEATHERS (original release 2013 – re release Hatsongs HAT019 2019)
Songs:
ONE WAY TICKET TO LOUISE
I SAW A WOMAN
MY JERUSALEM
I AM THE HOUSE
I NEED YOU
IF YOU WANNA BE MINE
WEARY JANE
ALL I REALLY WANT
MY NAME IS LONDON TOWN
EMILY'S PAGES
ONE COLD APRIL MORNING
COME BACK TO ME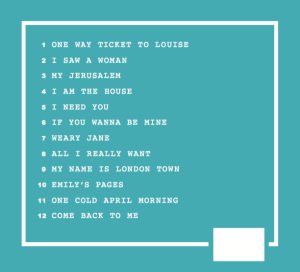 Recorded at Abbey Road Studios by Seb Truman and Roy Dodds in London
All songs by Reg Meuross published by BMG.
Original photo PJ Millson. New cover design  Left Bridge.
VOCALS, GUITARS, BANJO DULCIMER HARMONICA: Reg Meuross
CELLO: Bethany Porter
VOCALS: Lily Meuross Bethany Porter Jess Vincent